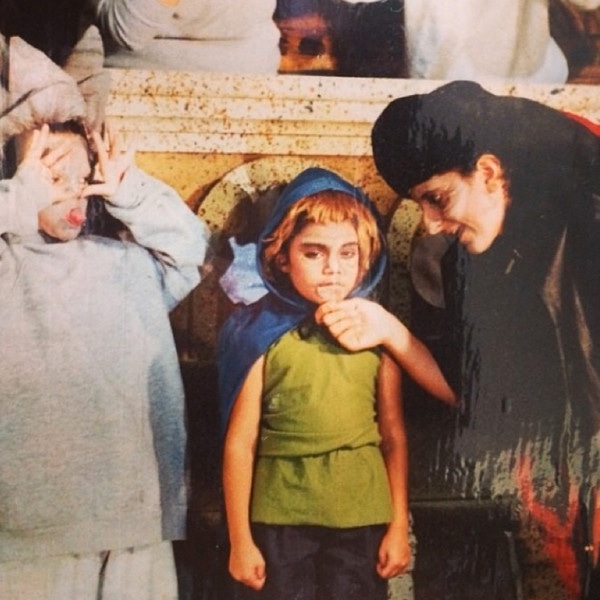 Instagram
Flashback Friday!
Vanessa Hudgens clearly caught the acting bug at a young age, as is evident in her latest throwback Instagram post.
The actress posted a picture of her in a school play when she was in elementary school—and it's basically the cutest thing ever.
"My playing Quasimodo in the hunchback at 8…Maybe 7? I don't know. Good times. HA," she wrote as a caption to the hilarious image.
Hudgens looks adorable in a cape and monk outfit as well as a blond wig and appears to be front and center stage.
Earlier yesterday, the former High School Musical star shared another pic from her past in honor of throwback Thursday.
This time, the brunette was snapped in a blue bikini and flashing a big smile for the camera.
"I've been killing it for a lonnnng time apparently," she said playfully about her swimsuit shot.
And speaking of bikini pics, the 25-year-old recently posed in front of a waterfall and flaunted her insanely toned bod in a skimpy white two piece.
Hudgens remained modest about her bod though and wrote, "the 8-mile hike paid off."
It sure did!
Just last week at Svedka Vodka's Summer Samba Event in Beverly Hills, Vanessa told E! News  that she's also a big fan of Pilates, and that she believes "abs are made in the kitchen."
Hmmm…we're guessing some of it has to do with genes and a rigorous workout routine, too!