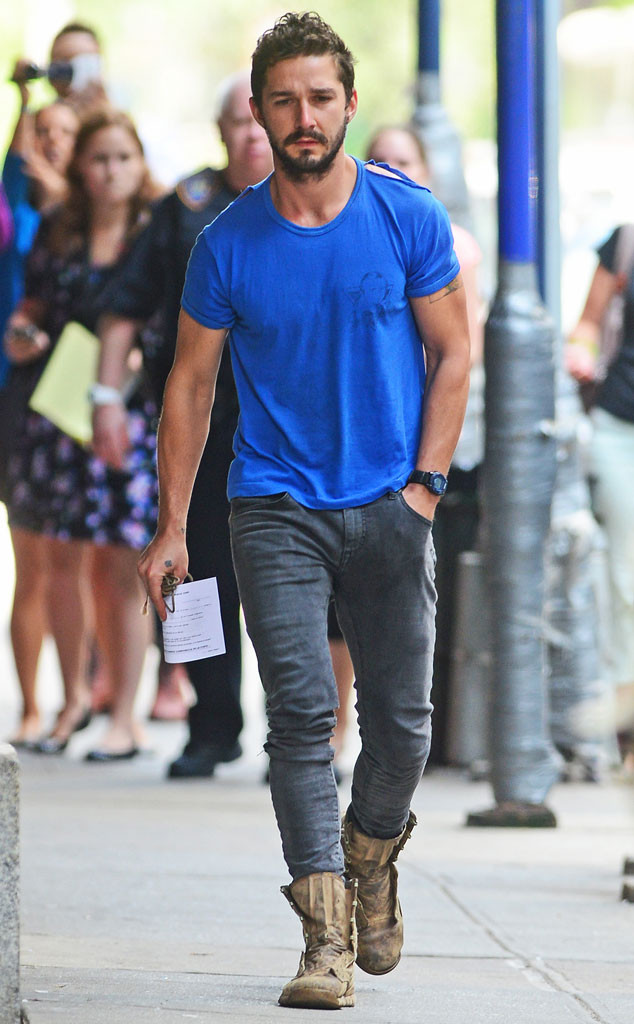 Steffman-Turgeon / Splash News
Shia LaBeouf is a free man—for now.
The Fury star was arraigned at Midtown Community Court around 10 a.m. Friday in New York City, less than 24 hours after he was escorted out of Broadway's Cabaret. The night prior, LaBeouf was arrested and charged with two counts of disorderly conduct, one count of criminal trespassing and one count of harassment. The Transformers star was released on his recognizance, and his next court date is scheduled for July 24.
LaBeouf, 28, left the precinct wearing a tattered tee, skinny jeans and unlaced boots. The former Disney Channel star walked to a hotel several blocks away and declined to speak with reporters on the scene.
The New York City Police Department confirmed to E! News Thursday that LaBeouf was inside Studio 54 where he was being disruptive and smoking cigarettes. Security escorted him out. When police arrived, he was being disorderly. He was taken into custody and was transported to the Midtown North station.