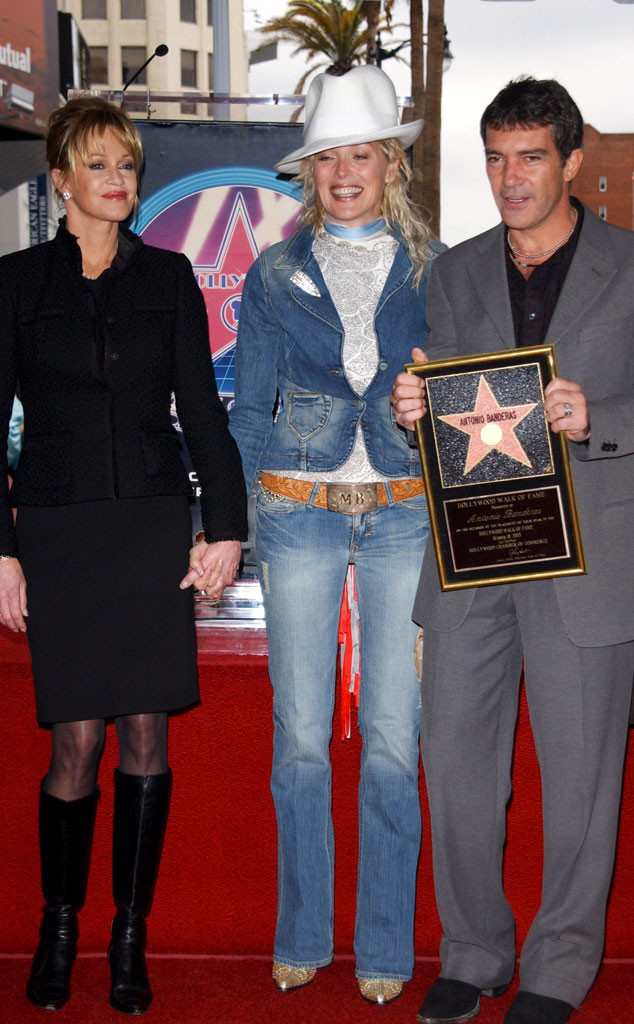 BEImages/Jim Smeal
This isn't another Hollywood love triangle. Sharon Stone has been friends with Antonio Banderas for decades, and contrary to reports, the actress is not dating the Spanish star following his recent split with Melanie Griffith, his actress wife of 18 years.
In fact, Stone shares a close bond with Griffith, too. Slamming a recent Grazia tabloid article which claimed Stone, 56, and Banderas, 53, have become "closer than ever" and are "making plans for a getaway together," she said, "Antonio is a brother to me and Melanie has been with me for each and every birth of my three children. They are my family." The Basic Instinct star said Thursday, "I find this salacious, unkind, unfounded reporting to be the typical pretense of what passes as 'journalism' today."
When Banderas and Griffith announced their amicable breakup June 6, they vowed to finalize their union "in a loving and friendly manner." The exes, who shot down claims of martial issues in 2012, also vowed to respect "each other, our family and friends and the beautiful time we have spent together."