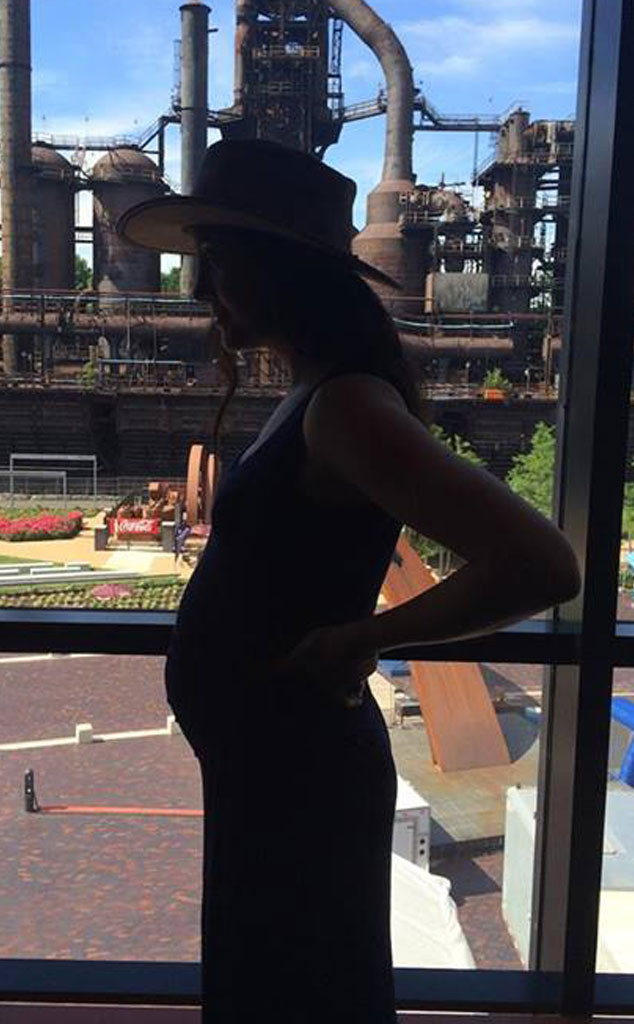 Facebook
Vanessa Carlton will soon be singing lullabies!
The singer-songwriter, known for hits like "A Thousand Miles" and "Ordinary Day," announced that she's pregnant via Facebook Thursday. Including a picture of her baby bump, Carlton wrote, "I can now reveal the reason as to why Liberman will not be released until next summer. See the picture below. No, those aren't a bunch of croissants. We're expecting a baby. It's healthy and moving around like a champ."
"I'm bummed to delay the album because it's so special to me and the perfect combination of England and Tennessee. When I put the record on it feels like medicine. I hope it does the same for you…in due time! Thanks for sticking with me. [My husband] John, [our dog] Victor and I are over the moon," she said. After sharing the news, she tweeted, " Thanks for all the nice vibes you guys are sending our way."
Carlton and John McCauley wed last year in a ceremony officiated by Fleetwood Mac frontwoman Stevie Nicks. In November 2013, Carlton revealed that she'd recently suffered a fallopian pregnancy.