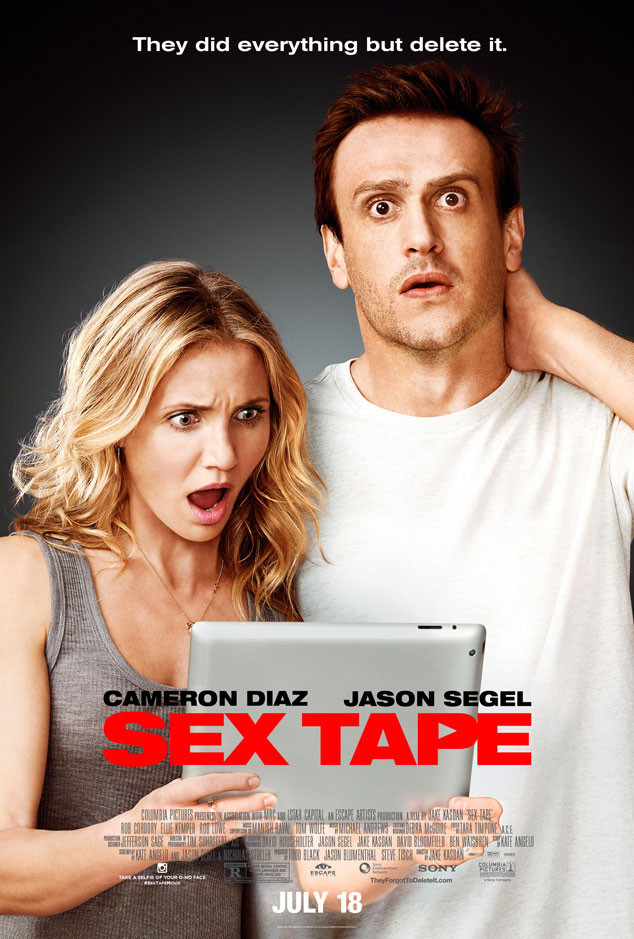 Columbia Pictures
Cameron Diaz gives good face—good "oh no" face, to be exact.
And only E! News has the new movie poster for Sex Tape to prove it.
The movie, in theaters on July 18, is about a couple (Diaz and Jason Segel) who accidently load their sex tape onto iPads they've given to friends, family and co-workers for the holidays.
In the new poster, Diaz is shown with her "oh no" face as she's looking at an iPad at the moment she apparently realizes what they've done. On the top of the poster is one of the movie's tagline, "They did everything but delete it."