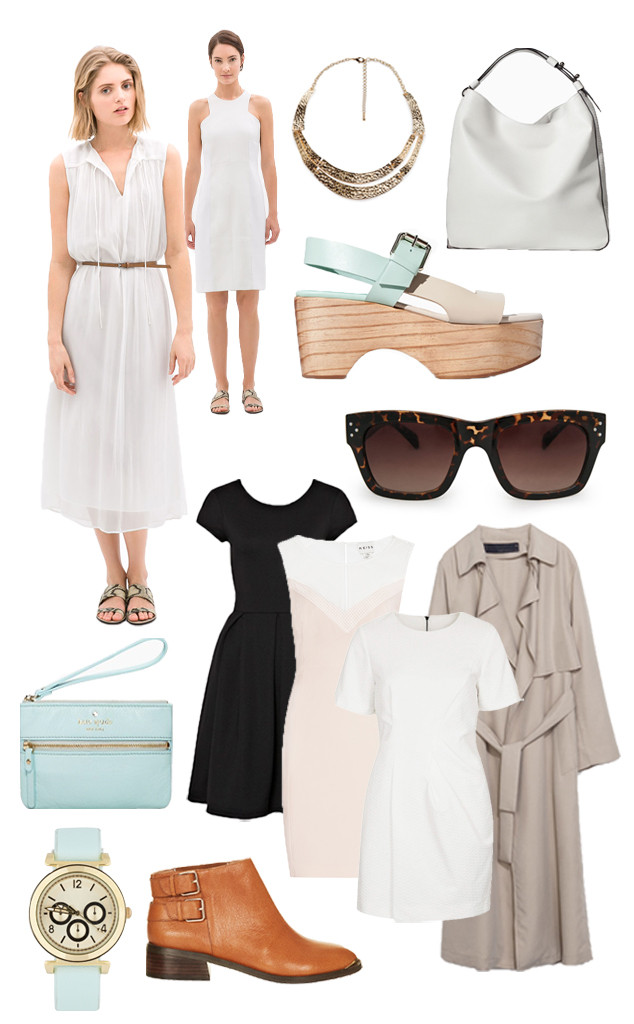 Say it with us: "Sale."
Sigh. That magic word has to be one of our favorites in the entire dictionary. But, rifling through sale racks while getting elbowed by fellow frantic shoppers can be a huge headache.
Luckily, we've done the sifting for you and found the hottest summer sale items. We're talking the best marked down fashion and accessories available online. Right. This. Second.
So if you haven't already, go run and grab your debit card now. You're going to want to shop these gems before they disappear.
We've found deeply-discounted goodies like chic booties from Topshop, a Kate Spade wristlet bag, a Zara shift dress, tortoise shell sunglasses from Mango—and a ton more.
SHOP THE SALES!
Clockwise from Left: Zara Shift Dress, $49.99; Mango Hammered Choker Necklace, $19.99; Zara White Bucket Bag, $49.99; Zara Two-Tone Sandals, $59.99; Mango Tortoise Shell Sunglasses, $19.99; French Connection Black Tea Dress, $159.99; Reiss Faint Rose Dress, $257; Topshop White Dress, $35; Zara Trench, $99.99; Topshop Tan Booties, $70; Aldo Watch, $24.98; Kate Spade Light Blue Purse, $46; Zara White Belted Dress, $59.99