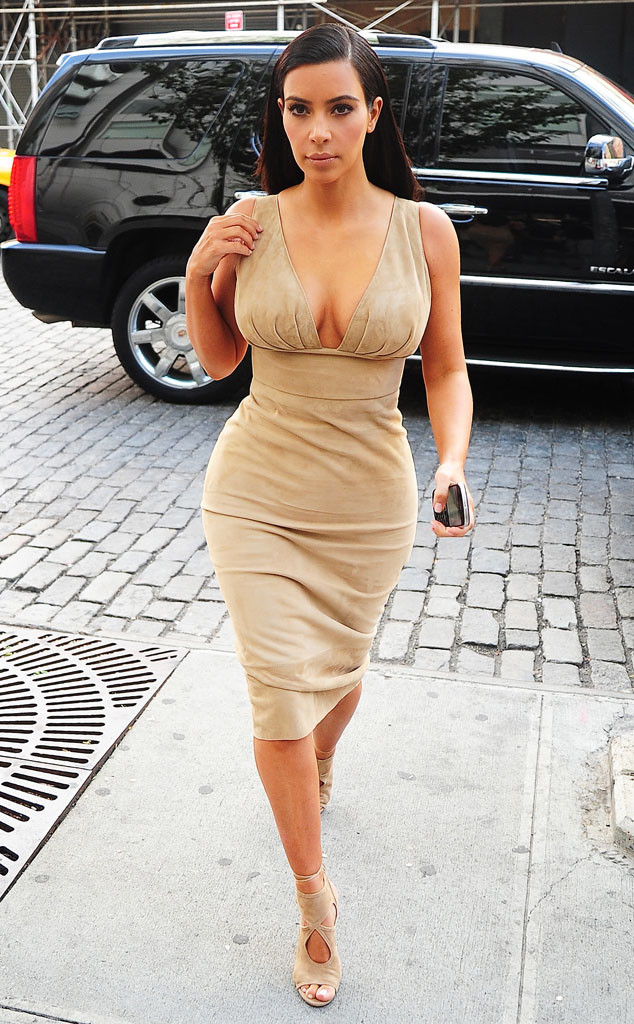 Alo Ceballos/GC Images
Kim Kardashian made a splash yesterday without even going near a bottle of hair dye.
The E! star got the Internet buzzing by posting pics with stylist Serge Normant on Instagram mid-"transformation" and then stepping out with blonder-than-ever hair, the color an even lighter shade than when she went blond last summer.
But it would have been awfully sudden for her to go that blond and perhaps the texture didn't look quite like Kim's normal hair...
And sure enough, Kim confirmed last last night that it was just a wig. "#BlondHairDontCare," indeed.