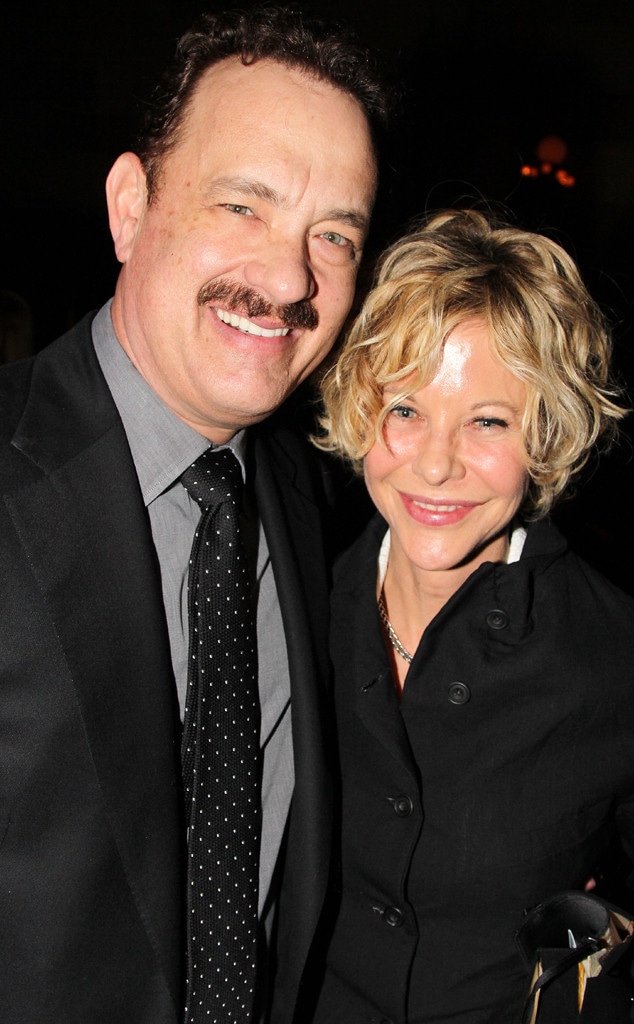 Bruce Glikas/FilmMagic
The rumors are true!
A source confirms to E! News that Tom Hanks is indeed in talks to make a cameo appearance in the movie Ithaca, which would re-team him with three-time co-star Meg Ryan. The actors previously shared screen time in 1990's Joe Versus the Volcano, 1993's Sleepless in Seattle and 1998's You've got Mail.
Ithaca is a film adaptation of William Saroyan's classic 1943 novel The Human Comedy. Ryan, 52, begins shooting her directorial debut next month in Virginia. Erik Jendresen adapted the movie's screenplay; he previously worked with 57-year-old Hanks on HBO's award-winning miniseries Band of Brothers in 2001.
The film centers on a teenage bike messenger living at home with his widowed mother while his older brother is fighting in World War II. It stars Melanie Griffith, Sam Shepard and Ryan's son, Jack Quaid. "Ithaca is a deceptively simple story, by turns stark and lyrical. It's sometimes shockingly unsentimental and yet, by some little miracle, never cynical," Ryan said in January. "I am delighted to no end to bring a tale of such vibrancy and heart to the screen."
According to The Hollywood Reporter, Hanks will likely play the teenager's father.
Hanks was already on board as an executive producer with his partner at Playtone, Gary Goetzman.