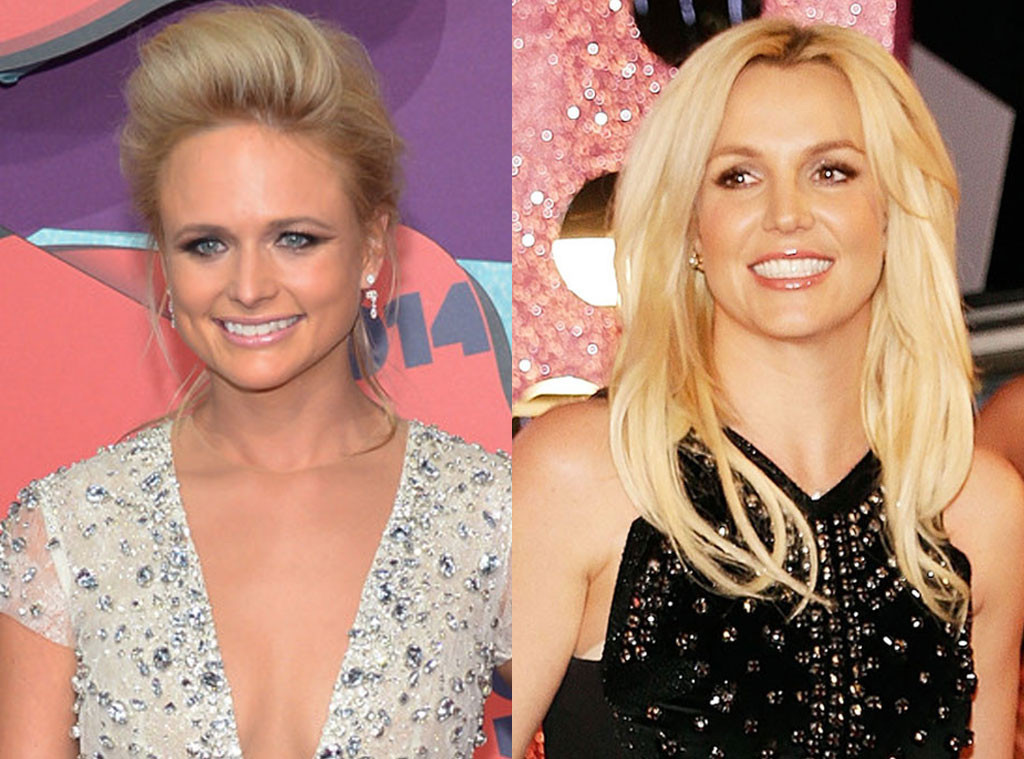 Getty Images
Now this is a great example of girl power.
As we've all witnessed by now, Miranda Lambert is looking foxier than ever, but her new figure doesn't come easy. The country crooner opened up about her workout routine in a recent issue of Women's Health, where she even gave a shout out to fellow singer Britney Spears!
In the mag's article, Lambert admits she's not the biggest fan of running, but says, "Like if I put on Britney, I can picture Britney's body and I'm like, 'Oh! Faster!'"
And the Princess of Pop caught wind of the article thanks to her little sister Jamie Lynn Spears!
"#regram So flattered by this @mirandalambert! My sister @jamielynnspears just showed me. You look amazing!! @womenshealthmag," Spears wrote with a snapshot of the article on Instagram.
In May, Women's Health reported that Lambert she had started to eat healthier after seeing unflattering photos of herself in tabloids and after she was approached by a few weight loss companies for a spokesmodel job, adding that she was asked to lose 40 pounds.
"I'd think, 'But I'm not obese. I'm only a size 8. I really don't even need to lose 40 pounds,'" the magazine quoted her as saying. "'I thought I only needed to lose like 15, but now that you mention it, dang, I do look kind of bad! Thanks for bringing that to my attention, a--hole.'"