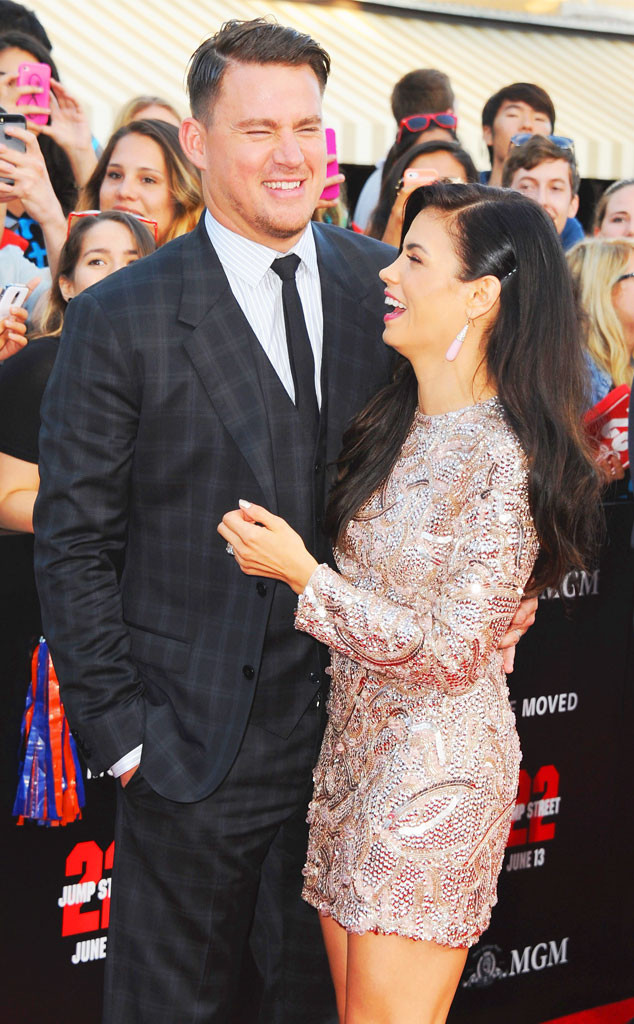 Jon Kopaloff/FilmMagic
If Channing Tatum and Jenna Dewan were to call it quits, that would indeed be one of more shocking splits in recent memory.
Happily, according to the longtime couples themselves, that is not at all the case.
Responding to a Star magazine story that asks, "Channing Tatum & Jenna Dewan: Is the Magic Gone?" the actor-dancer-hotties and parents of year-old daughter Everly took to WhoSay to jointly slam the report.
"'@ChanningTatum? and @JennalDewanTatum? Caught in Three-way with Sasquatch in 7-11 Bathroom!' would be a more accurate headline for @Star_News?'s cover," read a post on Jenna's WhoSay page.