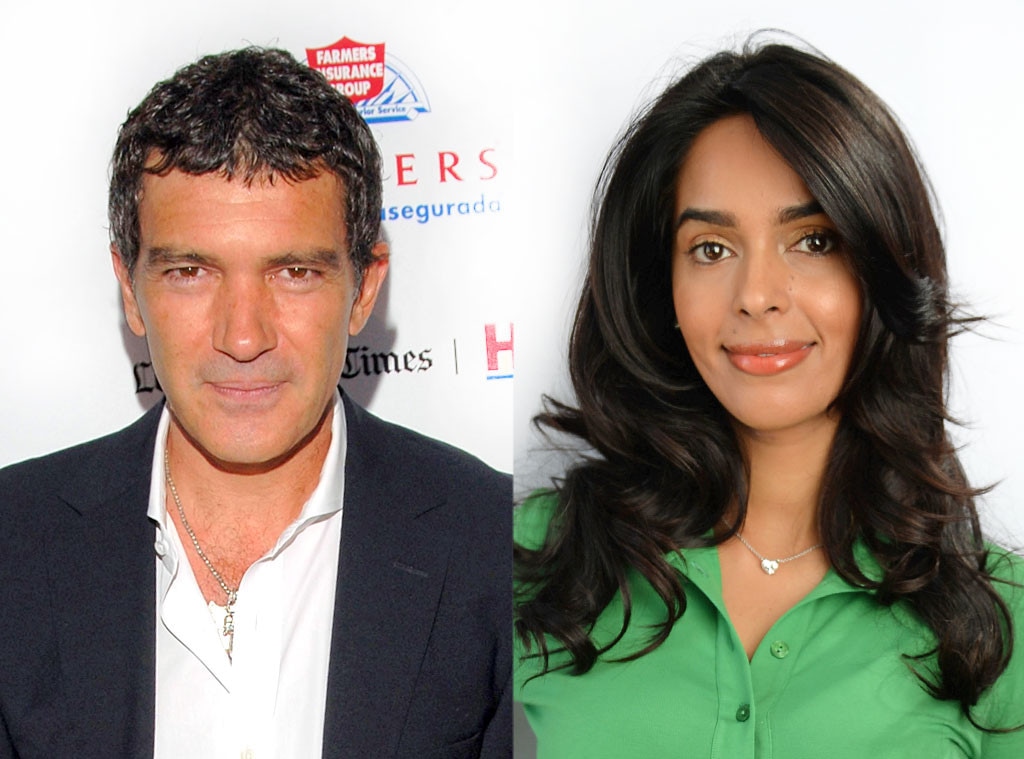 Mark Sullivan, Michael Buckner/Getty Images
First comes the separation announcement...then comes the drama.
Less than three weeks after Melanie Griffith and Antonio Banderas announced that they were ending their marriage after 18 years, so have begun the rumors that other women contributed to their split.
And Indian actress Mallika Sherawat, who was recorded on video dancing with the Desperado star during a party in Cannes two years ago and is now the subject of an is-this-why-they-split report, wants no part of it.
"Antonio Banderas is a wonderful man, a great dancer and an acquaintance of mine," Sherawat said in an exclusive statement to E! News. "I did not go on any vacation with him, and I'm sorry he's going through a divorce."
Sonia Recchia/Getty Images
Self-proclaimed Sherawat pal Ivan Bitton told Radar that the actress and Banderas "had a lot of PDA" at the Cannes party and the actor later took her on vacation. Bitton also insisted that he didn't release the video of them dancing to the media. 
But Sherawat isn't so sure of that.
"Ivan Bitton is not my best friend," she continued to E! News. "I hired him as a stylist at Cannes and then fired him. I'm sure he released the video. I don't know what he's even talking about now. I haven't been in touch with Ivan since I fired him. Whatever he's saying about me is ridiculous."
Banderas and Griffith announced their separation on June 6, saying in a joint statement: "We have thoughtfully and consensually decided to finalize our almost twenty years marriage in a loving and friendly manner honoring and respecting each other, our family and friends and the beautiful time we have spent together."
First, Griffith stepped out with the "Antonio" portion of the famous tattoo on her right shoulder covered with makeup, and then a day later she hit the red carpet with the entire thing blurred over, heart and all. 
—Reporting by Marcus Mulick