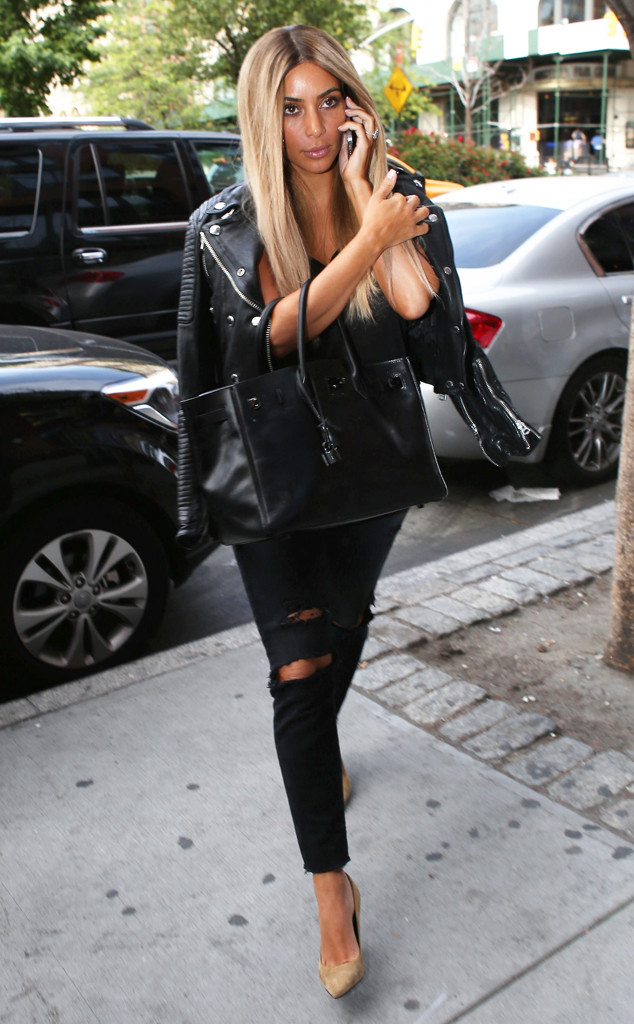 Jack-RS-Chris-Primo/X17online.com
UPDATE: "It's just a wig! Looks so real though right?" Kim just wrote on Instagram, putting that question to rest.
__________________________
A new day, a new 'do!
Kim Kardashian's latest selfies show the E! reality star sporting some seriously lighter locks.
In one image, the 33-year old is posing alongside famed stylist Carlyne Cerf De Dudzeele showing off her new blond hairstyle.
And in the second image, Kim is seated in front of a vanity mirror in a robe flaunting her summery highlights.
"It's baaaaack!!!! #BlondeHairDontCare thanks to @SergeNormant," she wrote.
No word yet on whether the look is only temporary for the photo shoot and just a wig, or if she sealed the deal and dyed her famously dark coif.
But it should come as no surprise that Mrs. West has opted for a hair change considering she's expressed regret for having dyed it back to her natural color after months as a blonde.