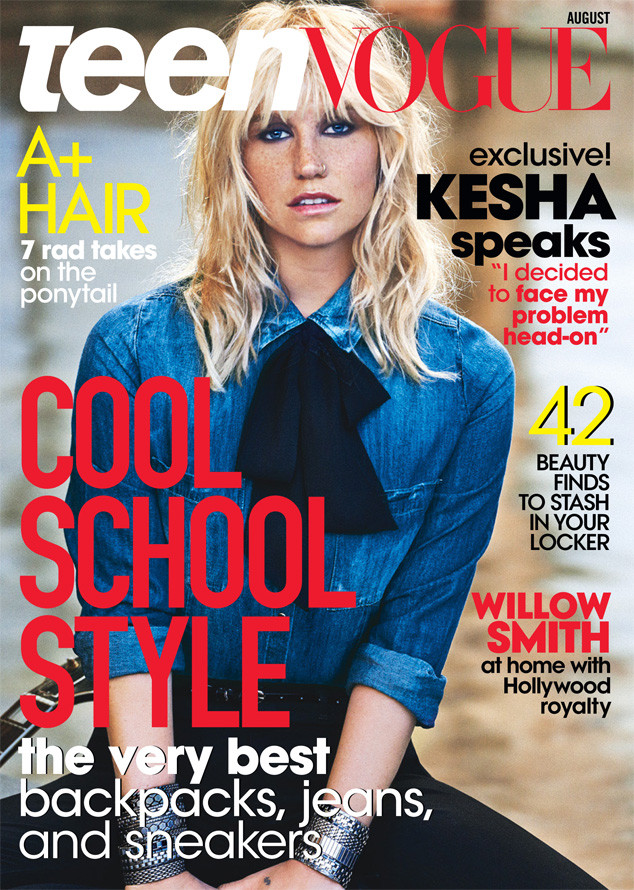 Giampaolo Sgura/Teen Vogue
Kesha's opening up about seeking professional help for an eating disorder in the newest issue of Teen Vogue.
During the interview, the singer—who looks gorgeous on the cover—immediately wanted to clear the air about her stay at Timberline Knolls treatment facility in January.
"Let's just get the elephant out of the room. My eating disorder is something I've been struggling with for a while. People will make up stories, but I went to rehab for an eating disorder—nothing more and nothing less," she explained. "I decided to face my problem head-on."