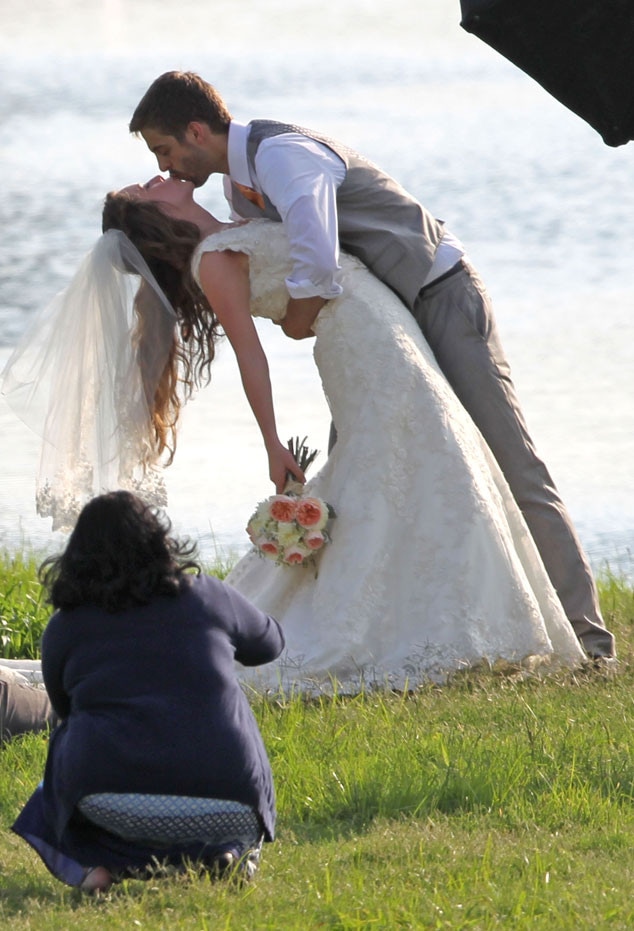 Cosmo/Chaos/FAMEFLYNET
The big moment finally arrived!
Pledging a lifetime of "loyal love" to one another in front of more than 1,000 friends and family members at Cross Church in Springdale, Ark., 19 Kids and Counting star Jill Duggar married Derick Dillard on June 21.
It was a moment Jill had been waiting for since childhood. "The day was amazing," she tells People. Because of their shared Christian faith, the couple didn't hold hands until they got engaged, and Jill and Derick saved their first kiss for after their wedding vows. "I thought about it and decided to dip her," the groom says. Was it worth the wait? "He's a great kisser," Jill gushes. "All his trumpet playing paid off!"
Jill's romance with Derick has been swift but old-fashioned. The spouses were introduced through Jill's father, Jim Bob Duggar, who bonded with Derick while they were doing missionary work in Nepal. Jill, 23, and Derick, 25, corresponded online and began dating in November 2013. Five months later, they got engaged.
"We got to know each other in the first few months pretty quickly," Jill told People. "I was in love with someone I had never met in person, but we really knew each other well."