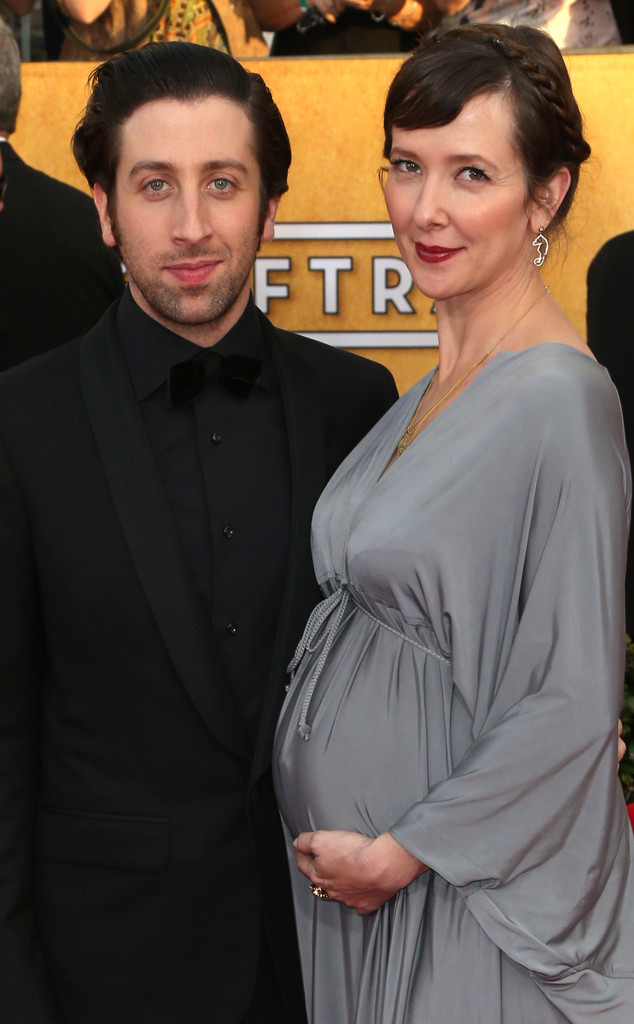 Frederick M. Brown/Getty Images
The Hollywood baby boom is getting bigger, thanks to Big Bang Theory star Simon Helberg!
The actor and his wife, Jocelyn Towne, have welcomed their second child, Helberg's rep tells E! News. The couple have kept quiet about son Wilder Towne Helberg's birth for months—he was born Apr. 23!
The couple first shared their baby news news during a Reddit Q&A on June 12. At the time, the duo described themselves as "married working filmmakers who made 2 babies and 2 films in the last 2 years." Helberg and Towne first became parents in May 2012 when Towne birthed a daughter, Adeline.