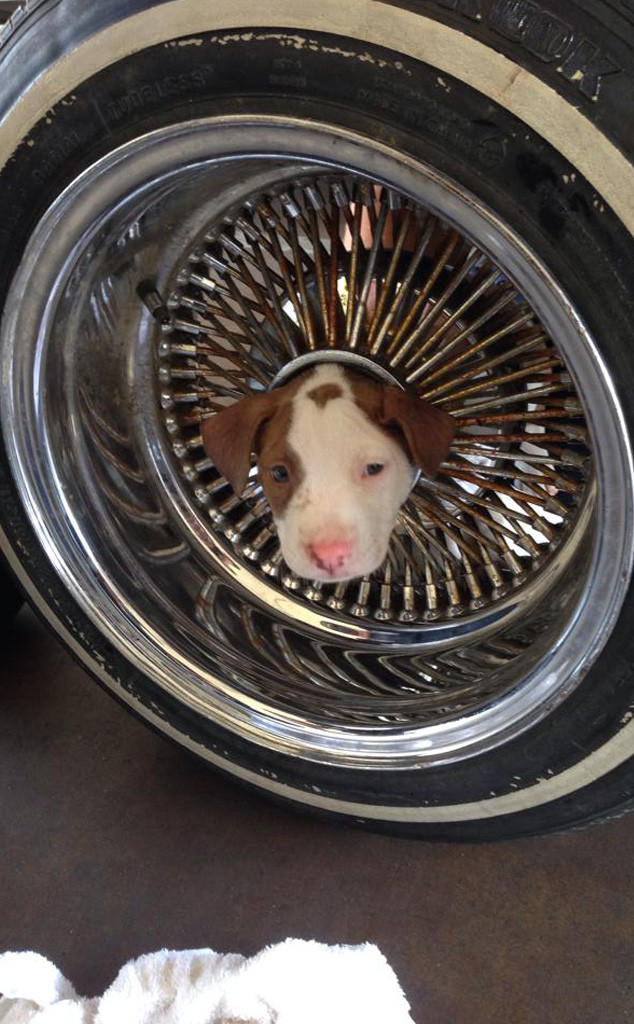 facebook.com/kerncountyfire
Because we know that a lot of you read animal stories with extreme trepidation (just like we do!), we're going to start this post off by assuring you all that this cute little puppy is just fine.
A pit bull puppy somehow got himself wedged into the middle of a wheel rim in Bakersfield, Calif. on June 20. Thankfully, he was brought to the fire station by his owner for a quick rescue.
"A puppy was stuck in the middle of a rim and was brought to the station by a local resident," the Kern County Fire Department wrote on their Facebook page. So how to get that sweet little face out of there without hurting him? They McGyver'd the s--t out of the situation!