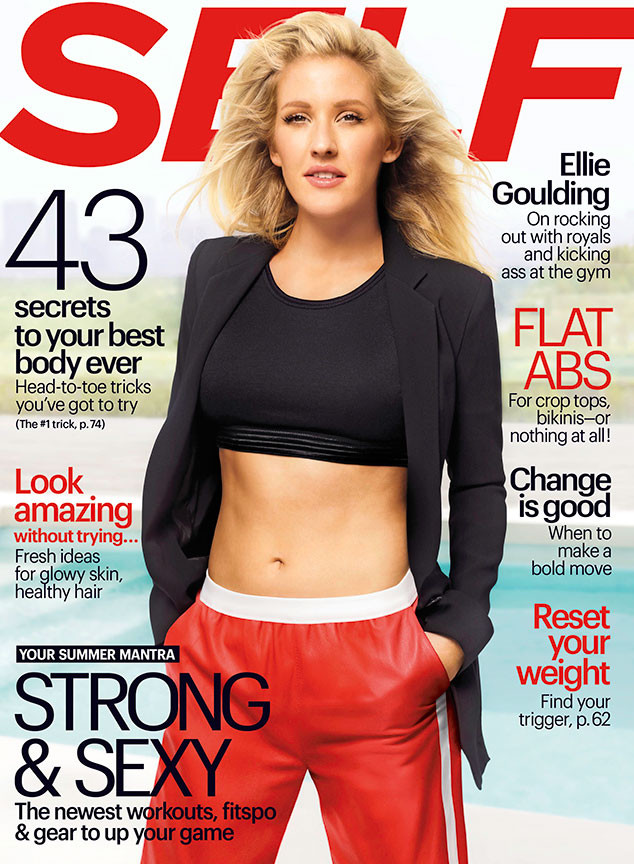 David Gubert for SELF
We always knew singer Ellie Goulding has major pipes, but who knew she had such impressive abs?
The 27-year-old "Lights" singer graces the July issue of Self, looking especially fit in a crop top and track pants.
Inside the mag Ellie opened up about how working out is like water or food for her—it's something she needs every day of her life. "My training is part of my life," she said. "It's something I need to do every day, because it affects my mood, my fitness, even my mind-set onstage."