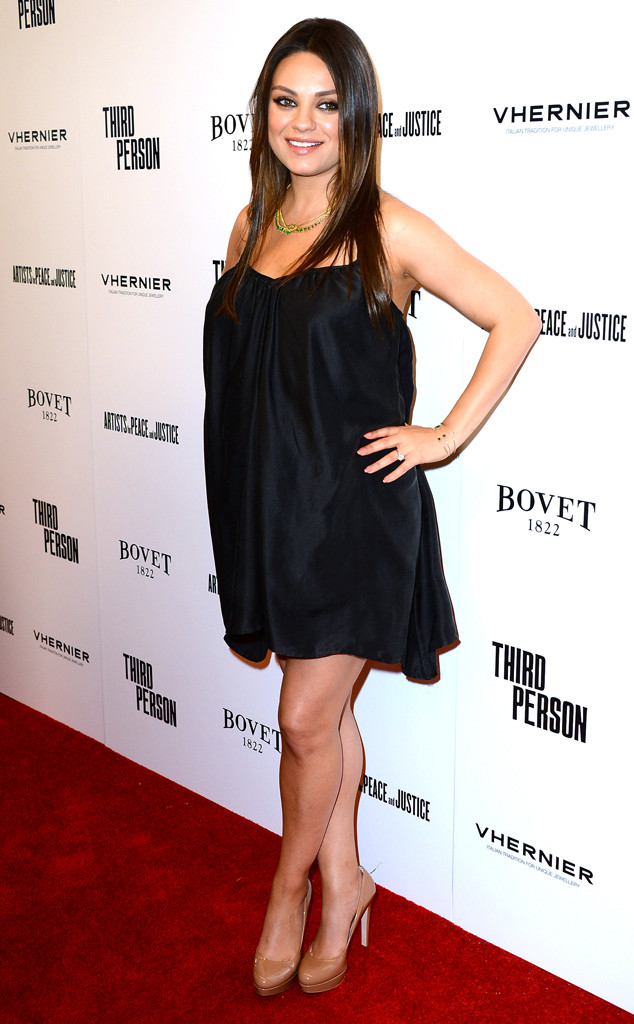 Jordan Strauss/Invision/AP
Mila Kunis may have woken up on the wrong side of the bed the morning of her recent press tour for Third Person.
The expectant actress had a rather uncomfortable interview with Stephen Whitty of the Star-Ledger where she called him out for asking about her thoughts on Ukraine and her burgeoning movie career.
The chat was off to an awkward start when Whitty asked how her pregnancy has been going, to which she replied, "I don't talk about that for publication." Hmmm…
And when questioned by the journalist if she's keen on taking more dramatic roles to challenge herself, Kunis quipped that making comedic films is just as difficult.