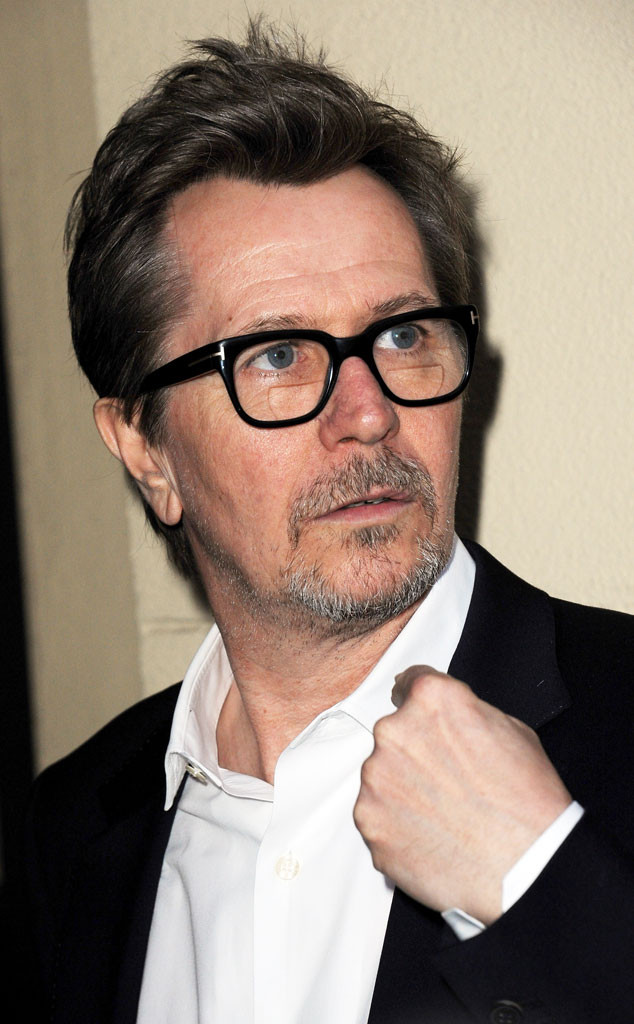 Albert L. Ortega/Getty Images
For better or worse, Gary Oldman isn't afraid to speak his truth.
The RoboCop actor, 56, is profiled in Playboy's July/August 2014 issue, where he rants about the nature of Hollywood politics, seemingly accuses the Hollywood Foreign Press Association of corruption and more.
"I've learned over the years that people get upset when they tell you something is their favorite movie and you go, 'Really? You liked that piece of s--t?' That's the sort of thing Sean Penn would say. So I now tell people, 'Thank you, that's great,' and move on. But you know, I remember John Lennon saying that if he could, he'd go back and burn most of the work the Beatles did. He said he'd rerecord all the f--king songs, and I get that," he says. "Most of my work I would just stomp into the ground and start over again." Oldman isn't fond of his performances in the Dark Knight trilogy and the Harry Potter franchise.
What about Sid & Nancy, which gave Oldman his first big break in 1986?
"I don't like myself in the movie, no. Frankly, I didn't want to make it in the first place. I was talked into it at the time," the actor recalls. "And now, if I flip through the channels and come upon it, it's 'F--k! Sid & Nancy,' and off it goes." He adds, "I don't think I played Sid Vicious very well. I don't like the way I look in Prick Up Your Ears. I wasn't the right person to play Beethoven and turned it down half a dozen times."