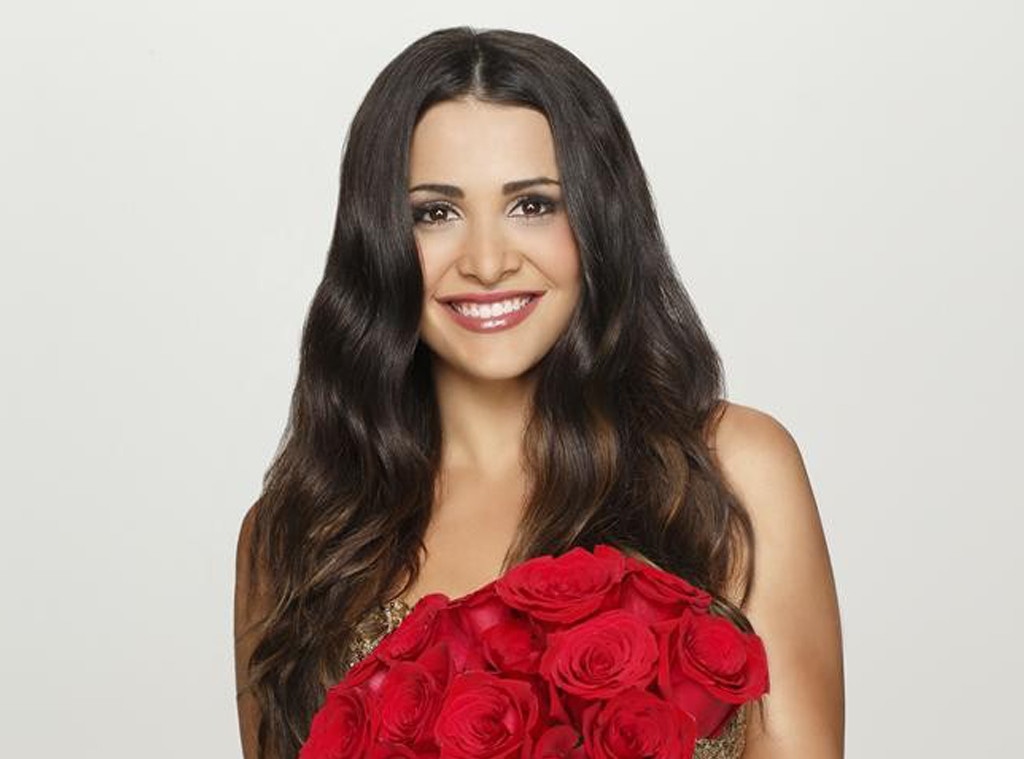 ABC/Craig Sjodin
The Bachelorette: Tonight we dealt a bit with the Nick drama of last week. Don't remember? Basically, Nick was being a cocky jerk, and he made quite a few enemies among the other guys. While everyone expected Cody to get the first one-on-one, since he hadn't had one at all yet, Andi chose Nick instead, partly to clear up what happened last week. They cuddled on a boat, they cuddled on a bridge, they cuddled in a hat store. Nick explained himself enough for Andi, and she no longer seemed to have reservations.
The group date (which did not include Cody, finally) involved a lie detector test, of course, during which the guys were asked about why they were there and whether they were ready for marriage. Dylan weirdly didn't make it all the way through due to a stomachache, and we were super disappointed when Andi ripped up the results. Lame! But it made them all realize they had her trust, or something. Mostly it just made Josh relieved. Hmm.
After the group date, that mysterious secret admirer revealed himself to be…Chris! Adorable. He was then given the group date rose, but according to Chris, roses only mean you're developing a relationship. Ok. Josh was not happy. JJ (the pantsapreneur) said he's sick of the guys congratulating each other on getting roses.  
Cody's one-on-one did not go well. He read Andi a love letter, which she enjoyed, but as he talked, she didn't really seem to be feeling it. She sent him home before the date was even over, saying they were stuck in friendship land and that it wasn't fair to him to keep him around.  
After making out with basically everyone at the cocktail party, JJ (the pantsapreneur) was the one who did not get a rose, and we're so going to miss reminding you every week that JJ is a pantsapreneur. 
Mistresses: This was a bit of a sad week, as Savi started to deal with the devastating loss of her baby by befriending the other guy in her car accident, which could get interesting for her and Dom's newly out-in-the-open relationship if they go beyond friends. Karen, meanwhile, decided to become an escort named Jennifer, apparently inspired by one of her patients; April introduced Daniel to her friends, and Joss spent $5000 on a table while also flirting with a hot plastic surgeon. 
Beauty and the Beast: Cat and Vincent went undercover as a suburban couple while Knox worked on clearing Vincent's name, and it was basically very adorable, even though it showed Cat that this was not a life she could ever really live. There was also murder, of course, and Gabe was still on the run while JT and Tess joined the running to become our new favorite couple, but there's just something about Suburbia-is-hell storylines that are always entertaining. 
24: Live Another Day: So the POTUS is not dead after all, as we should have guessed. Tonight's true OMG moment came in the form of a sequence in which Jack and Kate stormed Margot's lair, rappeled down a building, and sent Ian and eventually Margot flying out of windows and onto the pavement. It was awesome, and so very 24. 
What did you watch tonight? Did the right guys go home on The Bachelorette? Do you wish Andi hadn't ripped up those test results? Do you now want to learn how to rappel down buildings? Head to the comments and let us know!