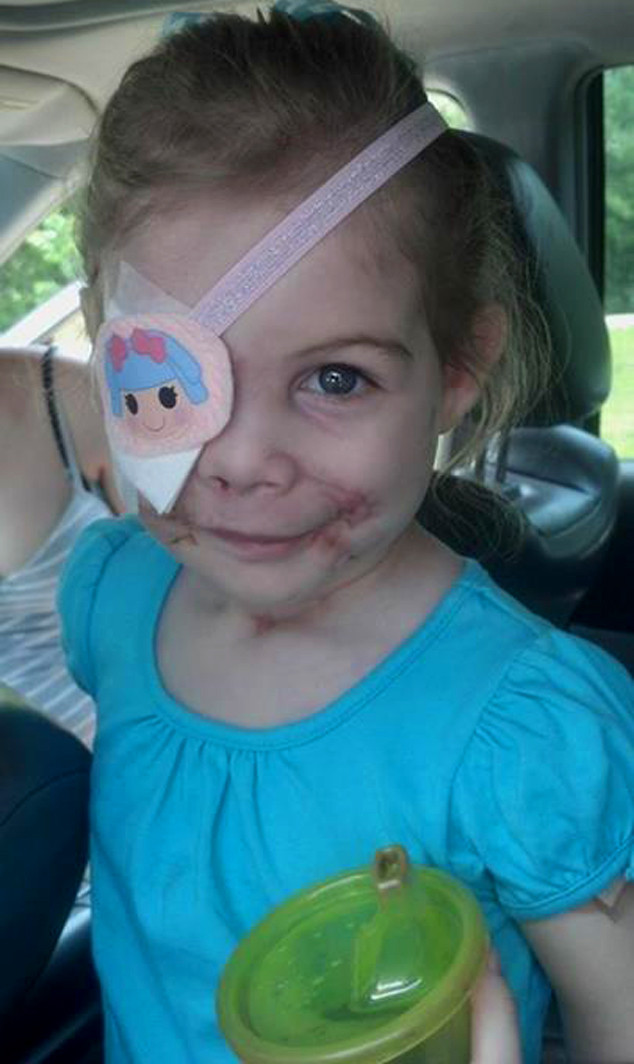 Facebook
Well, we definitely didn't see this coming.
Earlier this month, people became outraged after hearing that 3-year-old Victoria Wilcher—who was attacked by three pit bulls that got into her grandfather's house, and subsequently had to have surgery to fix her broken jaw, nose and cheek bones and completely lost her right eye—was allegedly asked to leave a KFC in Jackson because her scars were disrupting customers.
However, new reports are claiming that the entire scandal was a hoax!
According to The Clarion-Ledger, sources with deep knowledge of the investigation said exclusively to the Laurel Leader-Call that the incident involving Wilcher and the popular fast-food chain, which resulted in the family receiving more than $135,000 in cash, as well as gifts and free surgeries, was completely fabricated.