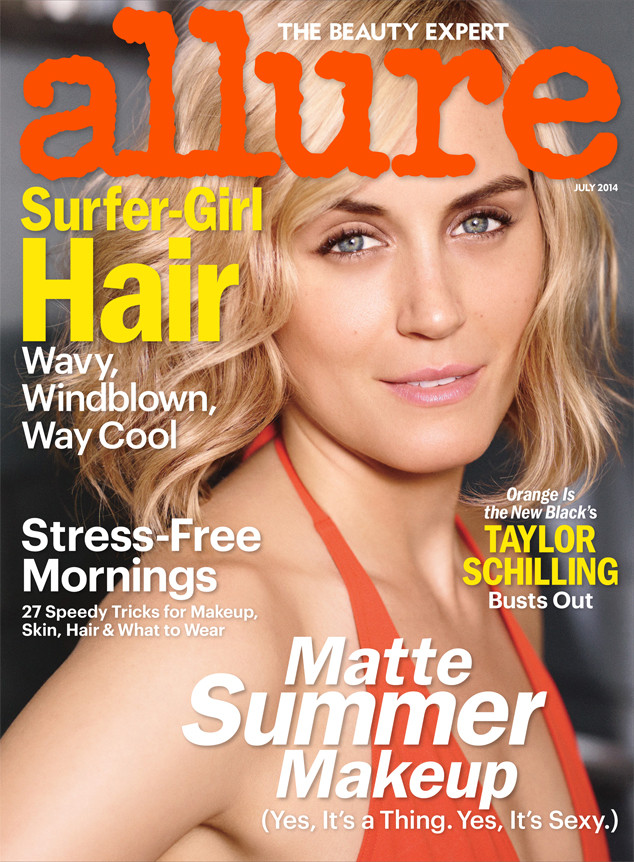 Carter Smith for Allure
Are you watching Orange is the New Black? Of course you are, because, well, everyone is.
Whether you're devoted to the hit Netflix series or you just started tuning in, you've likely heard of its star Taylor Schilling, who plays Piper Chapman in the show.
Taylor graces the cover of Allure's July issue, looking fresh-faced in minimal makeup and an orange (naturally) top.
Inside the mag, Taylor opens up about her approach to body image and what it's like to play an inmate onscreen. "It's totally liberating," she said. "There's freedom in not having to make it about how my jeans fit or what my boobs look like in a top. All I have to do now is play."