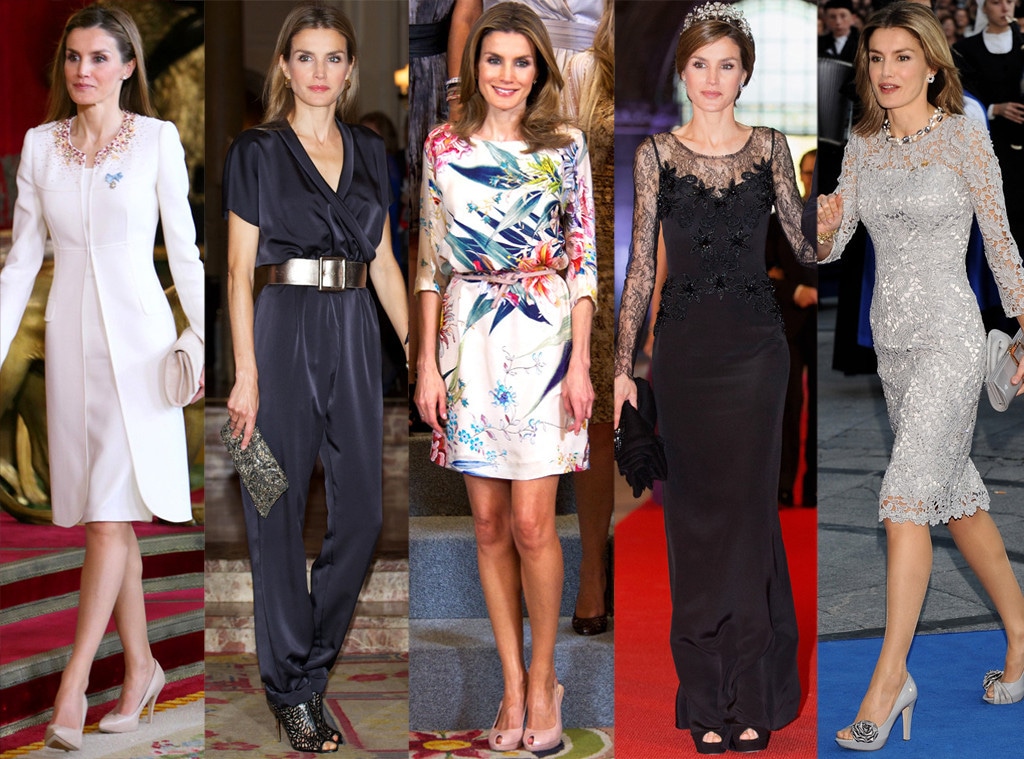 Getty Images
Spain has a new queen, and there's no doubt that she's as stylish as royals come.
After King Juan Carlos announced he was stepping down from the throne, his son Prince Felipe was named King, effectively making Princess Letizia Queen Letizia of Spain.
In honor of Letizia's new title, we're taking a look at some of her greatest fashion hits. Spoiler alert: There's a ton. This new queen rarely steps out looking anything less than utterly fabulous.
And while the comparisons to Kate Middelton are inevitable (both are slim, brunette, chic royals, after all), Letizia definitely has her own sense of style.
Whether she's stepping out in a designer gown and a tiara or wearing a simple Zara day dress, Letizia always manages to take royal elegance to a whole new level.
Plus, we love how she adds a bit of zest and personality to her sophisticated outfits. For example, she totally knows how to pull off a silk jumpsuit with ease. A queen in a jumpsuit? That's our favorite kind.
So get yourself acquainted with Spain's new queen and her fabulous style. Go on and click through our gallery of her greatest fashion hits!