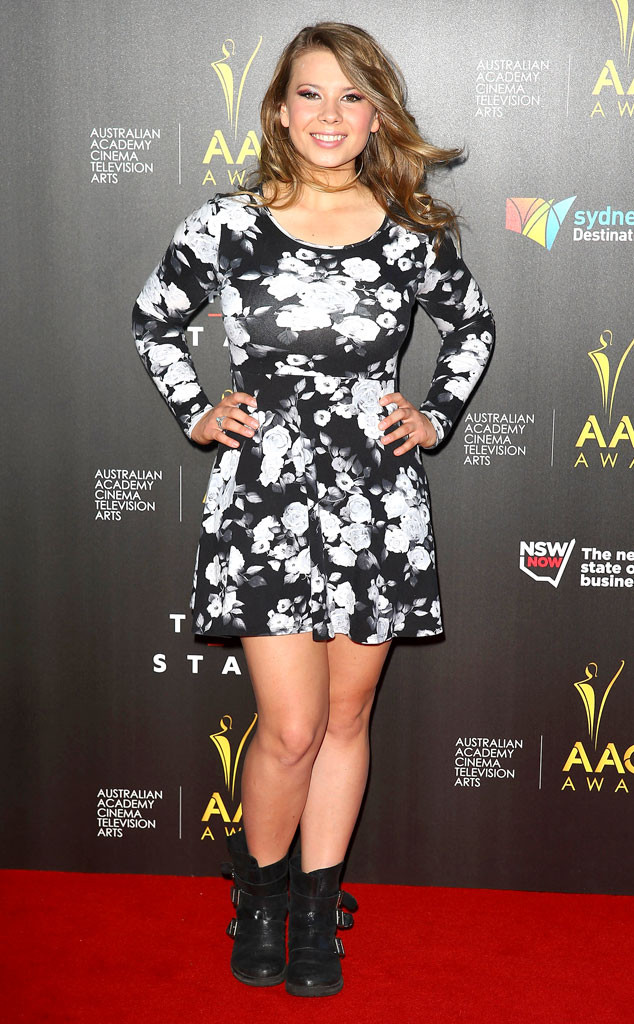 Don Arnold/WireImage
Don't expect to see any wardrobe malfunctions from Bindi Irwin…
In a recent interview, the 15-year-old spoke out about how young girls her age are showing way too much skin.
"I'm a big advocate for young girls dressing their age," she told News Limited.
"I mean, for me, I look around at a lot of young girls that are my age and they're always trying to dress older. Whether it's wearing revealing clothes or hardly wearing any clothes at all, I feel really bad for them."
The daughter of the late Crocodile Hunter Steve Irwin added, "It kind of has the opposite effect in some ways…it kind of does the opposite where it makes you look younger and like you're trying too hard."