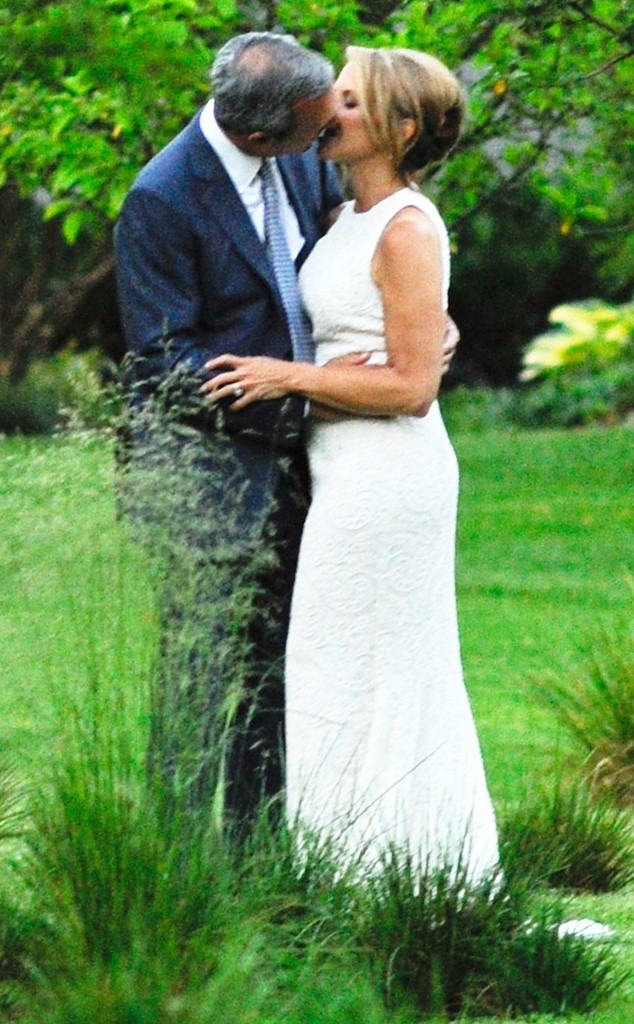 LC/FAMEFLYNET
Now that's a kiss!
Check out this photo of Katie Couric locking lips with new husband John Molner at their wedding in her own backyard in the Hamptons in New York. The two lovebirds said "I do" in front of friends and family, including their children. Couric has two daughters, while Molner has a daughter and a son.
The beautiful ceremony took place on Saturday, June 21.
This marks 57-year-old Yahoo! News global anchor and former Today show co-host's second marriage. Her first husband and her daughters' father, Jay Monahan, a lawyer and NBC News legal analyst, died in 1998 at age 42 after battling colon cancer.