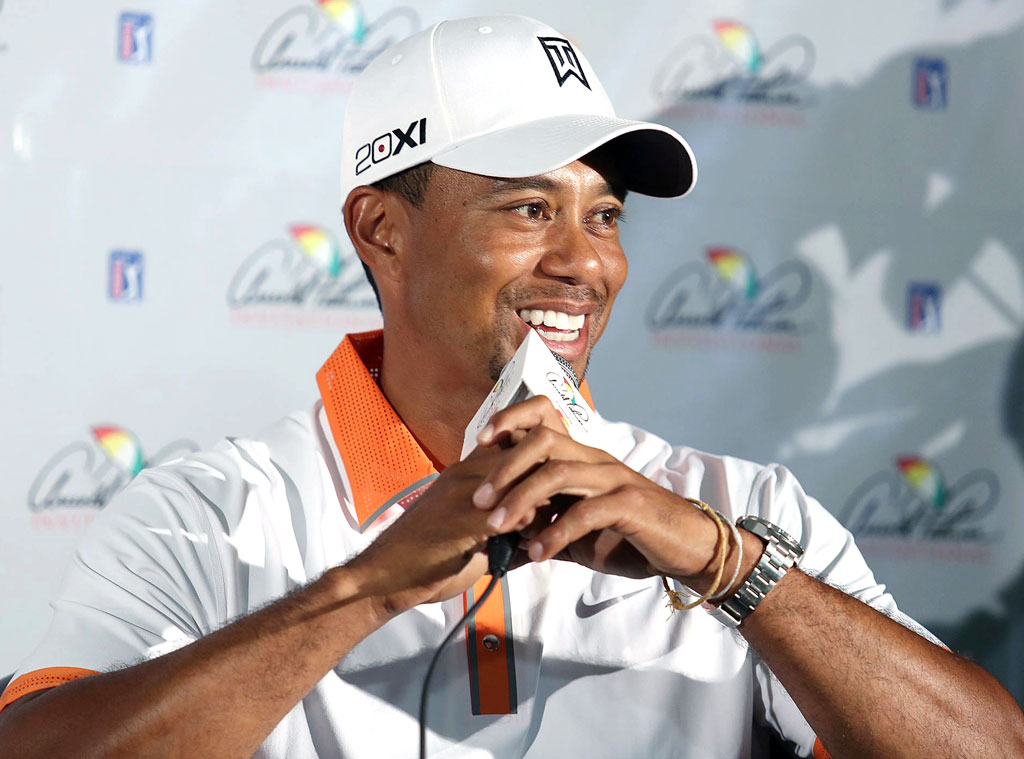 Stephen M. Dowell/Orlando Sentinel/MCT/Sipa USA
Tiger Woods says he's ready to tee off again.
After missing three months of competition, including the year's first two majors, with an injured back, the superstar golfer announced today that he plans to play next week at his own Quicken Loans National at Congressional Country Club in Bethesda, Md., benefiting his eponymous charitable foundation.
"After a lot of therapy I have recovered well and will be supporting my foundation next week at the Quicken Loans National," the 38-year-old athlete posted on Facebook. "I've just started to hit full shots but it's time to take the next step. I will be a bit rusty but I want to play myself back into competitive shape. Excited for the challenge ahead."
Woods, who was named PGA Tour Player of the Year in 2013 after a four-year drought, underwent microdiscectomy surgery to relieve nerve pressure on his back and legs on March 31, forcing him to miss the 2014 Masters Tournament and last week's U.S. Open.
During the Quicken Loans Media Day last month, Woods told reporters that this isn't the first time he's had to make an adjustment in his conditioning, so he was more or less prepared to do just that as he recuperated from the microdiscectomy.
"When I first came out on [the PGA Tour], I was running 30 miles a week, and I was doing that for years, and even during tournament weeks, I would still run five, six miles a day," Woods said. "But I can't do that anymore. We're obviously going to make some adjustments going forward. But I still want to feel explosive, I still want to feel strong and mobile, and I think with the team that I have around me, they're fantastic.
"We're certainly headed in the right direction now."
Well, surely every golf fan (not to mention the networks who rely on him for big ratings) can't wait to see him on the greens!