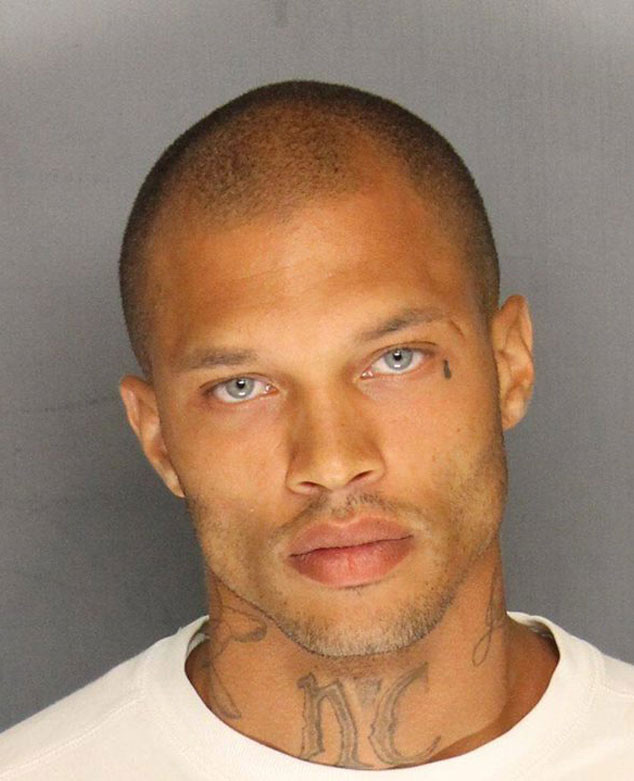 Stockton Police Department
Sorry, ladies. Hot mug shot guy Jeremy Meeks is married.
The 30-year-old convicted felon, who's currently facing felony weapons charges, is not an eligible bachelor, much to the dismay of thousands of Internet users who've been going gaga for Meeks since his "sexy" mug shot was posted on the Stockton Police Department's Facebook page on Wednesday following his arrest.
Speaking to a local Sacramento news station about his new Internet fame, Meeks said he learned of his viral mug shot from his wife. "Well, I appreciate [the attention], but I want [fans] to know that this is really not me," Meeks said from jail. "I'm not some kingpin."