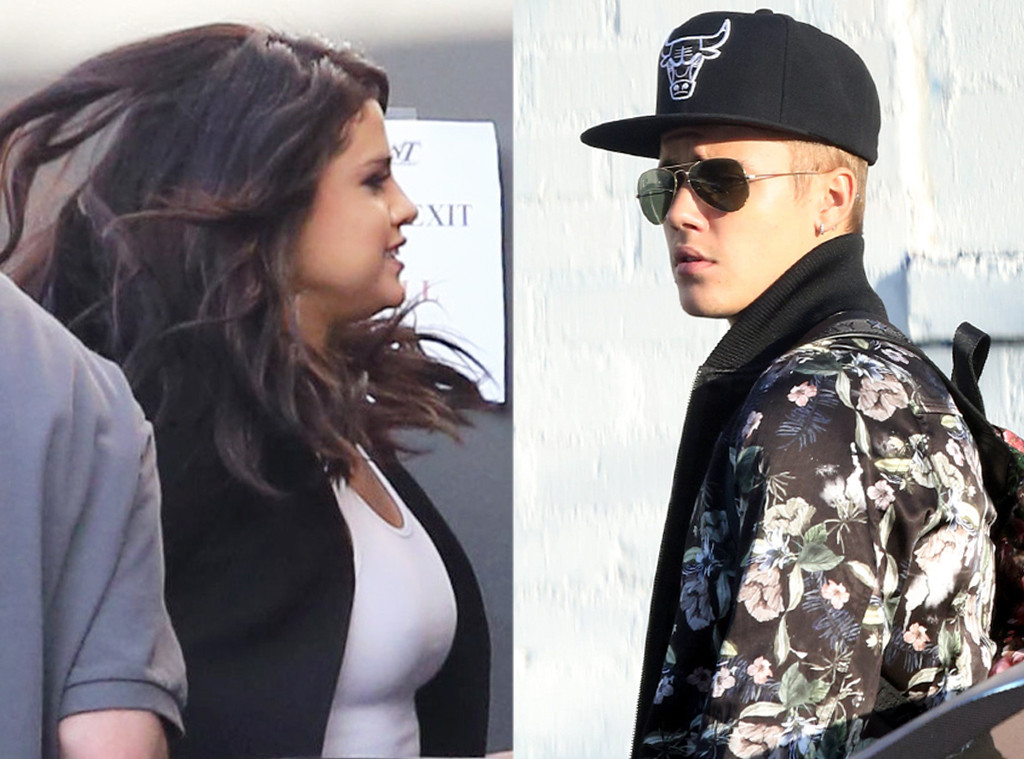 X17online.com
Justin Bieber and Selena Gomez aren't just hanging out.
The on-again, off-again duo were spotted leaving a Los Angeles recording studio together last night in Bieber's blue Ferrari, and a source tells E! News that the exes are very much on again.
We're told that the 20-year-old Bieber, who sparked rumors last week by tweeting-then-deleting a cozy-looking pic of them together, is ready to jump right back to where they were romantically before various issues got in the way. But Gomez, 21, wants to take things more slowly.
"She still loves him," the source said. "It is hard for her to get over him because they have so much history."
That sounds likely, considering the Spring Breakers star and the "Baby" singer have seemingly never been able to maintain that much distance, even at times when they were supposedly broken up.
"You just can't drop those feelings," the source added. "There is too much there."
Moreover, Gomez isn't paying any mind to those in her circle who disapprove of Bieber, i.e. the ones who are considering all of their history together, not just the good times. And, our source said, she doesn't seem to care about the media scrutiny that comes with dating the controversial pop superstar, either.
Gomez is doing what she wants, and at her pace, the insider said.
It seems as if the singer-actress has gained some new persepctive.
Gomez recently took what she called an "incredible" trip to Nepal as a UNICEF ambassador.
"It was beautiful. It was spiritual," she told ABC News upon her return. "I never showered, ever, because I was in the field every day and it just felt like I was removed, completely, from my bubble that I live in...I mean, I was visiting with children who were trying to beg their parents for a toilet. And we're complaining we got to do stuff every day. That's when you really understand and that was the best gift that I received. 
"Because I consume all of this energy from the world essentially that is like a pressure and it's a sense of focusing on certain things that are totally not what this world is about."
"I've always loved my life," she also said in the interview. "I think there are certain parts of my life I wish I could have to myself and things I could do and grow and experience. But it would almost be just hypocritical of me if I complained about it. I think it's silly sometimes what happens, but I love what I do and I guess I gotta deal with it."
And never say never.