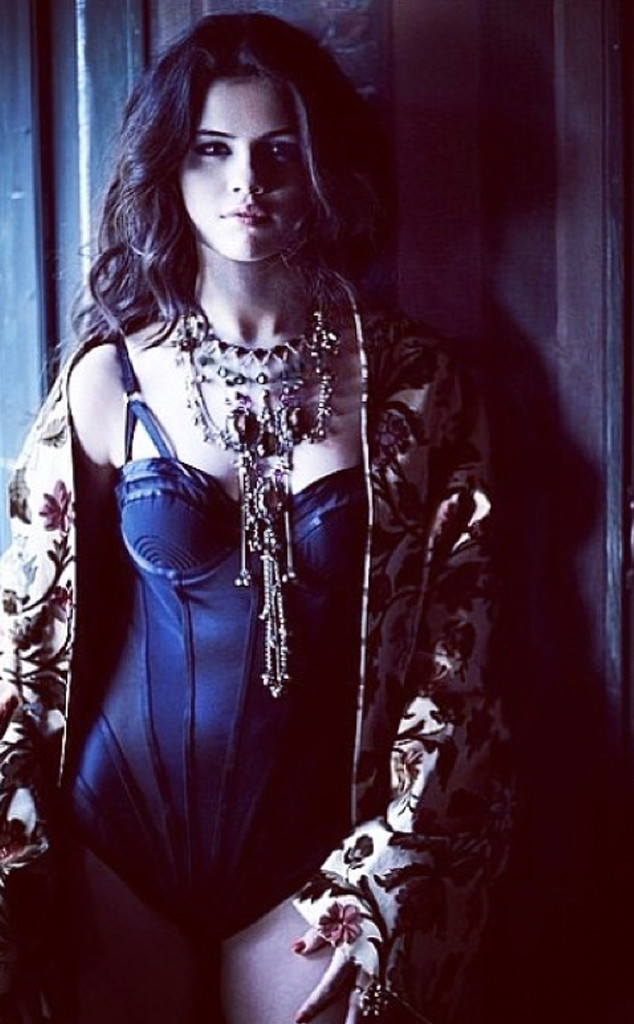 Instagram
If Selena Gomez is back together with Justin Bieber, he'd better appreciate what he's got, because that girl is smoking hot!
The 21-year-old "Come & Get It" pop star reminded the universe of this fact on (Throwback) Thursday, June 19, when she shared on her Instagram page a photo showing her wearing a dark corset, jewelry hanging down her cleavage, a floral cover-up and dark nail polish.
The picture, which has been shared more than 465,000 times as of Thursday afternoon, first surfaced online not-so-way back in March. Gomez wears the racy outfit in the artwork of her 2013 album Stars Dance. Gomez, who has posed for and shared sexy photos before, kept it mysterious on Instagram, providing no caption.