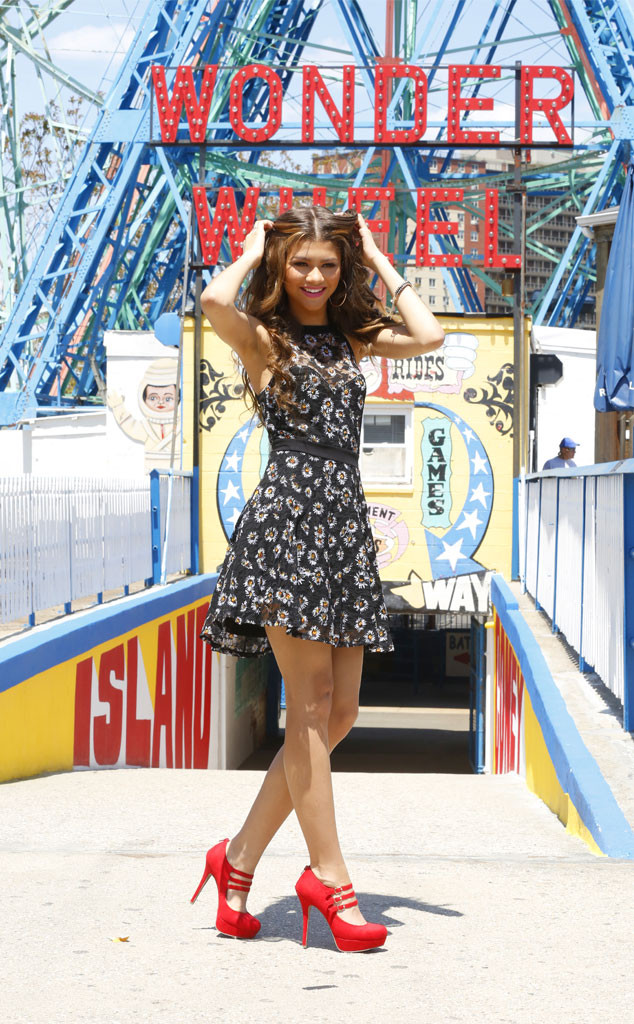 Courtesy of Material Girl
From controversial castings to fashion campaigns, Zendaya's had quite the breakout week.
Material Girl named the 17-year-old Disney-darling as the new face of the brand's fall campaign today. The hot "Boardwalk Babe" ads will showcase the actress-singer's playful side on the famous Coney Island boardwalk in Brooklyn.
"Zendaya exudes a confident, free spirit. We love having her as the new face of Material Girl," Madonna, the material girl and a collaborator behind the brand, shared via a press release.
And she's not the only who's gaga for Zendaya: "I love how Zendaya makes her own style rules to fit her personality — that's who Material Girl is all about, being yourself to the fullest," Madonna's daughter Lourdes Leon, also a face behind Material Girls, added.