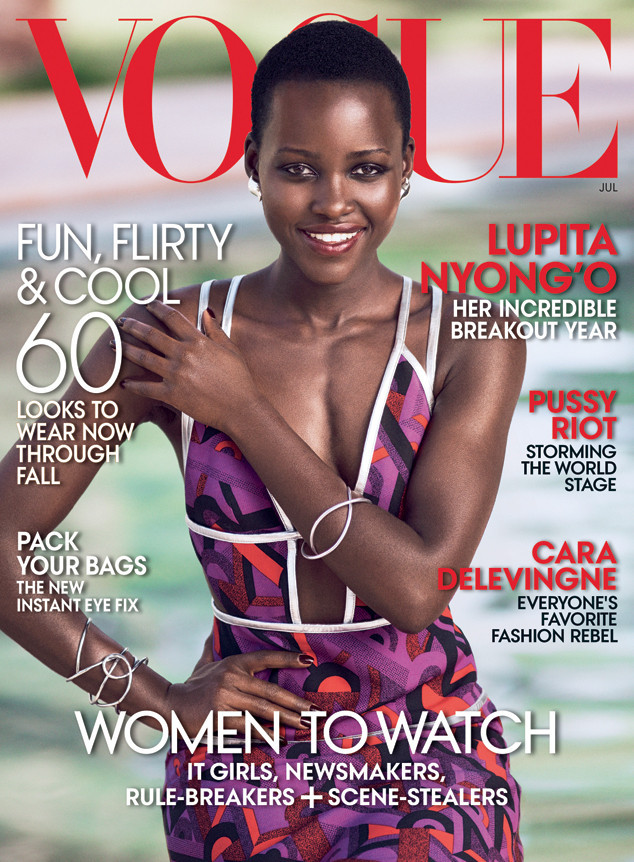 VOGUE/Mikael Jansson
It's official: Lupita Nyong'o is having the best year ever!
In March, she won an Oscar for her role in 12 Years a Slave. Three months later, the Yale University graduate joined the cast of Star Wars: Episode VII. And now, Nyong'o's landed her first Vogue cover.
The actress is profiled in the magazine's July 2014 issue, reaching yet another milestone in her career.
"It just feels like the entertainment industry exploded into my life," Nyong'o says. "People who seemed so distant all of a sudden were right in front of me and recognizing me—before I recognized them!"
Nyong'o first realized that her life would never be the same after the SAG Awards in January, when she was mobbed by paparazzi at the airport. "For a split second I looked behind me to see who they were flashing at—and it was me!" she recalls. "That was, I think, the beginning of the end of my anonymity."