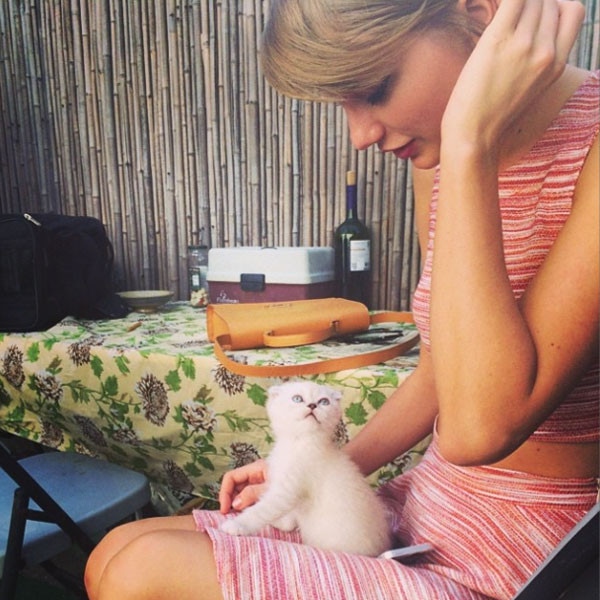 Instagram
Taylor Swift introduced her purr-fect pal to the world via Instagram Wednesday!
In the pic, the white cat sits in the 24-year-old "We Are Never Ever Getting Back Together" singer's lap.
"Meet Olivia Benson," Swift wrote in the photo caption. No word yet what actress Mariska Hargitay thinks of Swift opting to give her fabulous feline the same name as her Law & Order: SVU character.
Swift has been a fan of the popular NBC series for years. "I sit in my apartment and watch hours of that show," the country superstar told Teen Vogue in 2011. "So I sort of feel like me and Olivia are BFFs."
That same year, the "Tim McGraw" singer adopted a Scottish Fold cat. "Her name is Meredith—Meredith Grey because she's a gray cat, and because I love Grey's Anatomy," Swift told Us Weekly, referring to Ellen Pompeo's character on the ABC medical drama. "She's awesome. She's like one of those cats that give cats a good name. She doesn't hide under furniture and get weird around people. She's really friendly and fun and she's perfect for the road because she doesn't ever get freaked out. So I'm really glad that she has a cool personality."