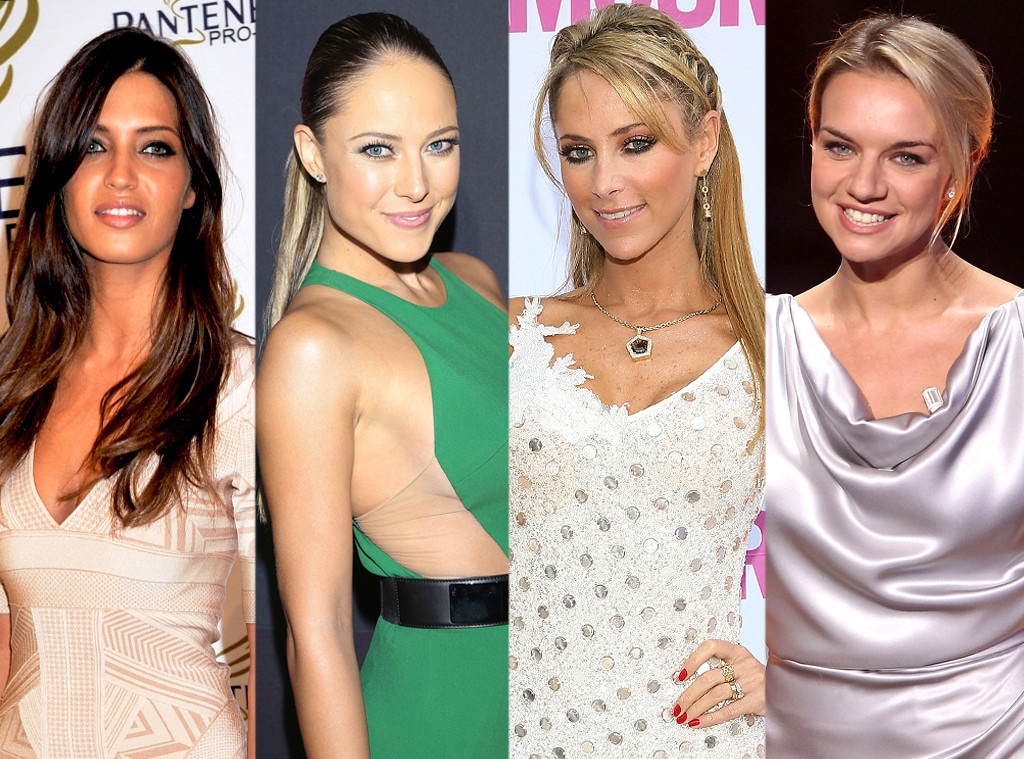 Juan Naharro Gimenez/Getty Images, Victor Chavez/WireImage, Scott Heavey/Getty Images
Apparently, the sexiness runs off the field, too!
There's no doubt that seeing some of fútbol's biggest stars from around the world run across the green with their muscley legs as sweat dribbles down their pecs is a little distracting (why are we watching this again? Oh right), but it turns out that those pretty faces covering the 2014 World Cup are just as attention-grabbing!
Some of these foxy females include Sara Carbonero, Ines Sainz, Kay Murray and—a woman who has been making numerous headlines for her good looks—Vanessa Huppenkothen.
Huppenkothen is in Brazil with Televisa, the same Mexican channel that Ines Sainz works for, presenting coverage of the games, and although we're sure her reporting is both knowledgable and credible, it seems a little hard to pay attention to what she's saying—just look at that face!
The 29-year-old Mexico City native's Instagram only offers more eye candy for her admirers. From her photos, we learn that Huppenkothen is quite the dancer and has graced the cover of multiple magazines including Cosmopolitan and GQ.
We think it's safe to say that watching the World Cup will be enjoyable, regardless of whether or not you're a soccer fan.