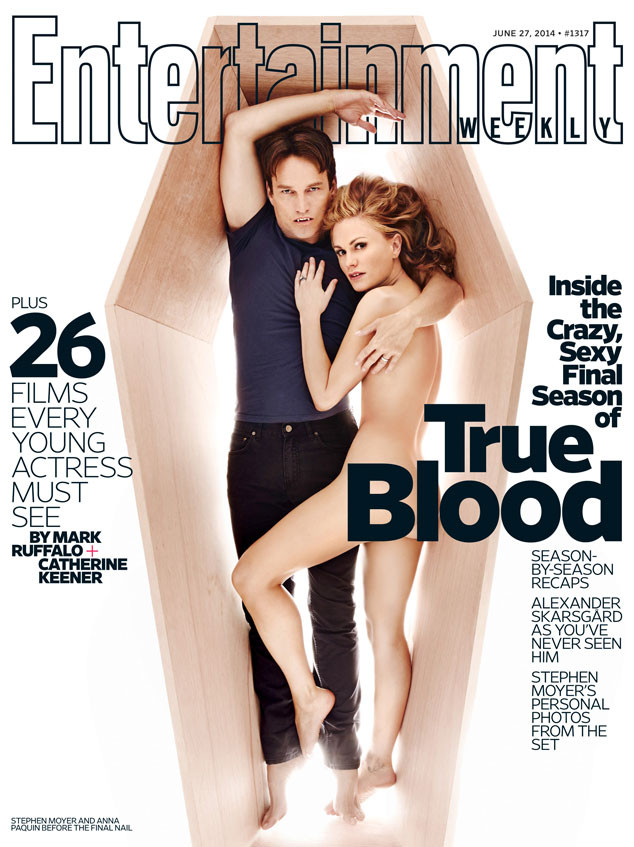 ROBERT TRACHTENBERG for EW
Hot, hot, hot!
Anna Paquin strips down and cozies up to her hubby and True Blood co-star Stephen Moyer in a coffin for the latest cover of Entertainment Weekly, and we simply can't tear our eyes away from the seductive photo. (Anyone else flashback to the couple's naked Rolling Stone cover with Alexander Skarsgård?)
The actress looks amazing sans clothing as she flaunts her toned figure, while her beau is giving off major sex appeal with his sultry stare and vampire teeth. He could suck our blood any day!
The HBO stars are gearing up for the seventh and final season of their hit show, which is sure to be super-steamy. The 44-year-old actor directed the first episode and opened up about watching his wife shoot love scenes with hottie Joe Manganiello.