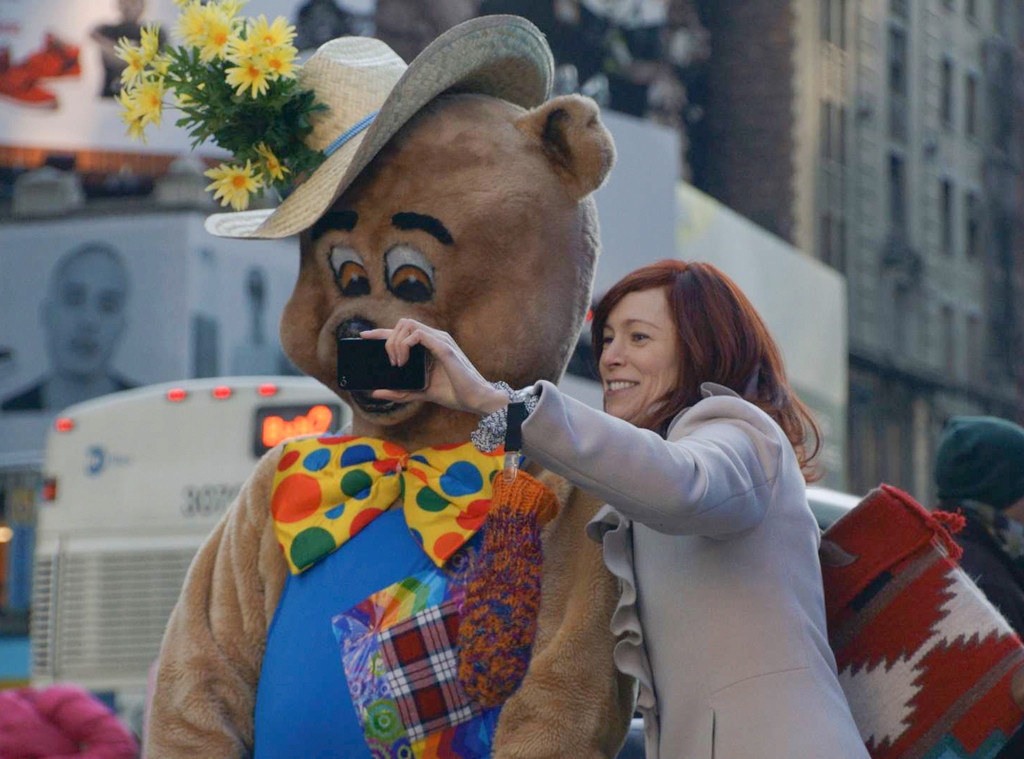 CBS
Your favorite is coming back to The Good Wife. That's right, Carrie Preston will soon return to the drama. CBS has confirmed the True Blood star will reprise her Emmy-winning role of Elsbeth Tascioni during the upcoming season six.
Preston took home the 2013 Guest Actress in a Drama Series Emmy for playing kooky attorney Elsbeth Tascioni. "That's the most incredible role ever," Preston told us.
Taye Diggs is the only other announced Good Wife season six guest star so far.
Preston's character is both a fan-favorite and a favorite of the creators, Robert and Michelle King. There's even been some chatter (mostly by fans) about spinning the character off.
"We've discussed it internally," Robert King told E! News in April. "It always comes down to where you can put your energy. Our worry is that—we're not the kind of showrunners, unfortunately, who can take our eyes off this and do two things at once. I wish we could because there's no one more fun to work with and better comedian than Carrie Preston. There's such a cool show there."
Season five of The Good Wife ended with Diane Lockhart (Christine Baranski) asking to join Florrick/Agos, the firm headed up by Alicia (Julianna Margulies) and Cary (Matt Czuchry). But then Eli Gold (Alan Cumming) asked Alicia to run for State's Attorney. So what happens next?
"The first episode takes another u-turn and you don't see it coming," Baranski told E! News. "It's great. These writers are so skilled at coming at stories from an angle that you're not anticipating and they're really extraordinary writers."
Last time Preston showed up on The Good Wife she had a run-in with an anti-Semitic bear. How will The Good Wife top that this time?
The Good Wife season six premieres Sunday, Sept. 21, at 9 p.m. on CBS.