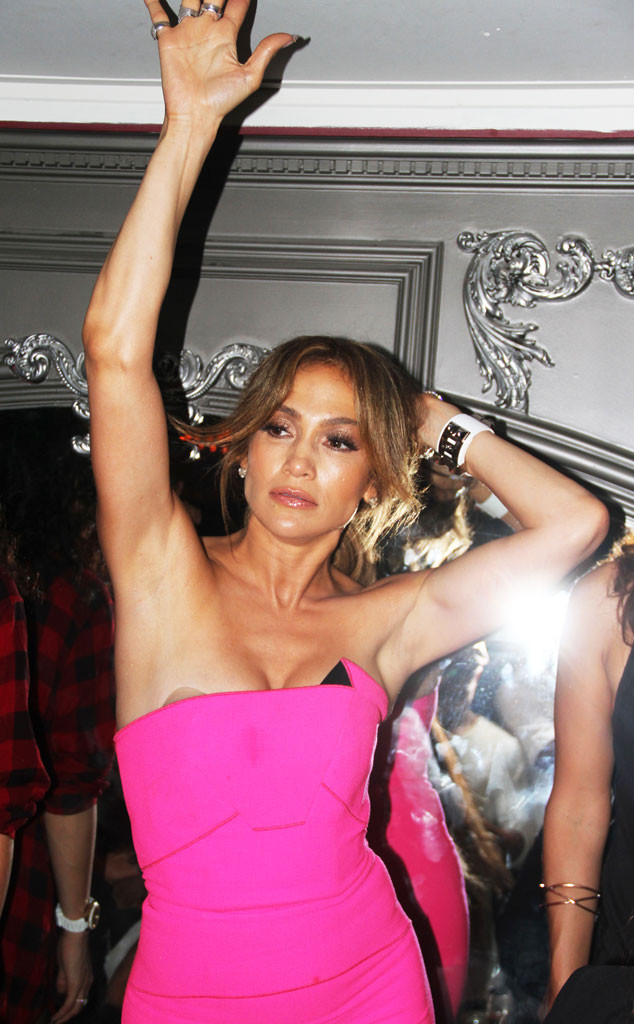 INFphoto.com
Jennifer Lopez isn't a boob!
The 44-year-old singer nearly suffered a nip slip Tuesday at the New York City release party for her A.K.A. album. However, thanks to some pre-planning (and perhaps an unwillingness to free-boob in public), J.Lo was wearing pasties—one of which peeked out and saved the day when her strapless pink dress rode down.
That's not to say that the mother of two hasn't suffered from a full-blown wardrobe malfunction before (who hasn't flashed their Spanx at some point?), but she clearly knows how to dress her fantastic figure. The newly single star insists, though, that her body isn't that of a typical woman in Hollywood.