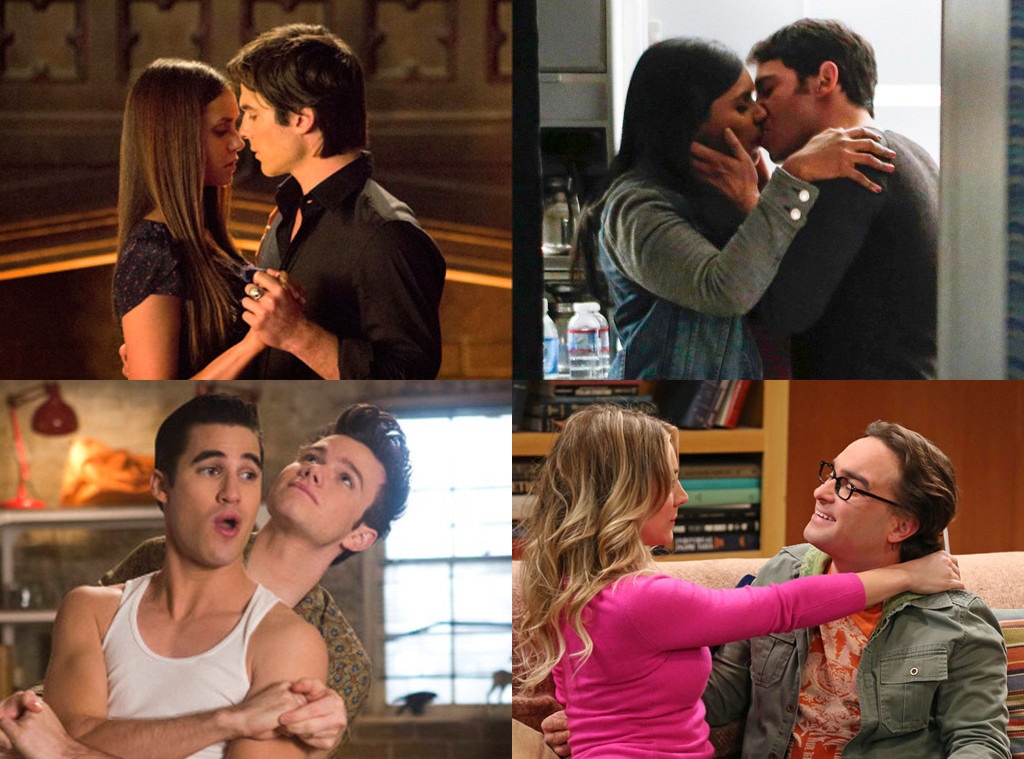 The CW, FOX, CBS
Can you feel the love today?
That's right, today's round of voting in our  2014 Best. Ever. TV. Awards is all about the couples—the good, the odd and the ones that have totally worn out their welcome. 
In our quest to find the best of the best when it came to the small screen this past season, we're asking you to weigh in on TV's romances, including the love triangles you are so over and the couples you just can't get behind due to how weird they are together. Of course, we're also out to find TV's most adorable duo of the year.
So dim the lights, cue up the sexy music and get ready to vote!
All of the nominees for Best Couple, Oddest Couple and Love Triangle You're So Over are listed below, just waiting for you to vote for them now.
You have until Sunday, July 6 at 5 p.m., when voting will close in all rounds of our Best. Ever. TV Awards tourney, to vote as often and as much as you'd like.
Plus, don't forget to make sure your fellow fans are in on the action by using the #BestEverTVAwards hashtag on Twitter!
Best. Ever. TV. Awards 2014: Couples