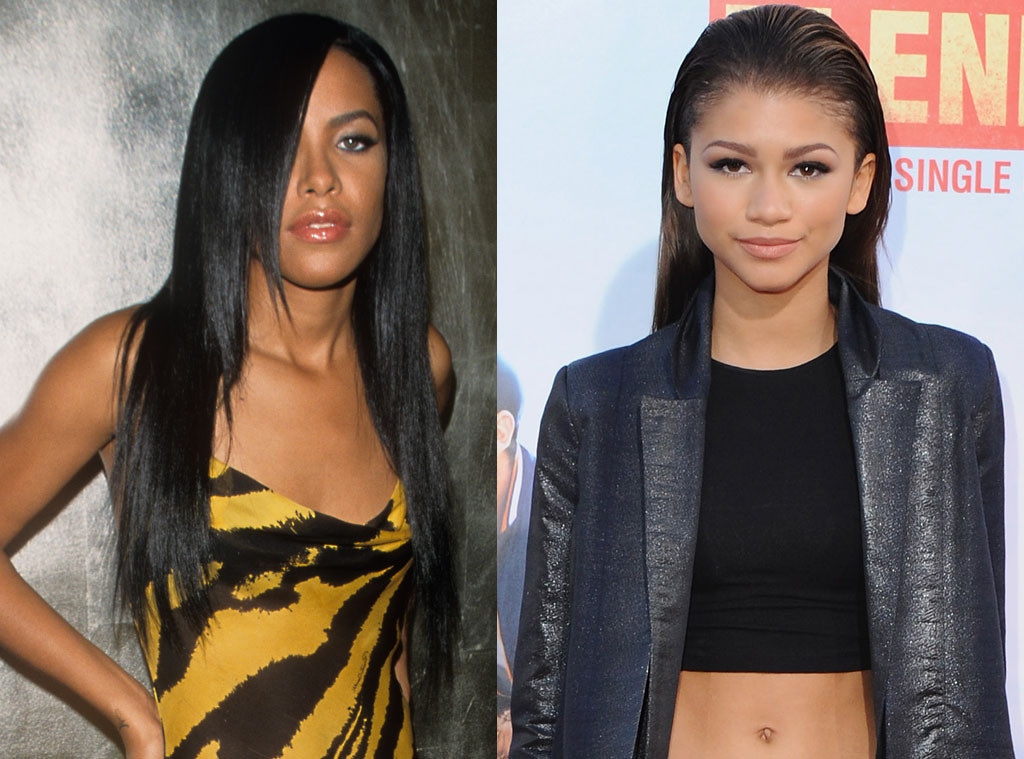 Getty Images
Zendaya just got the role of a lifetime (no pun intended) and she's not about to let critics ruin that for her.
Lifetime revealed Monday that the Disney darling has been tapped to portray Aaliyah, the beloved '90s singer who lost her life in a plane crash when she was just 22 years old, and unfortunately, the young star faced some harsh criticism on Twitter over the casting.
Whether it was about Zendaya's looks, her voice or her dancing, the young celeb quickly realized that some Aaliyah fans weren't pleased to hear the news.
That girl Zendaya Coleman looks nothing like Aaliyah.. Every time I see a post about her getting the role I get mad all over again

? iRiDESCENT? (@iRodeHisFace) June 18, 2014
Why is zendaya playing Aaliyah she look nothing like her ??

? ???li? (@KayyCantBehave) June 18, 2014
i love zendaya, but why her ? ??

? jla roze (@JRblowstacks) June 18, 2014
So upset that Zendaya is playing Aaliyah

? Giselle (@gi_selaa) June 18, 2014
However, Coleman didn't let the criticism get her down. After all, this is her chance to portray someone who influenced her career.
So she kept a positive attitude about it all and tweeted the following:
She's been an inspiration and influence in my whole career, her talent still shines brighter then ever, all I wanna do is honor her

? Zendaya (@Zendaya) June 16, 2014
Show how much she accomplished in only 22 years....she's beautiful inside and there will never be another Aaliyah, I just hope to share her

? Zendaya (@Zendaya) June 16, 2014
I'm just a 17 year old girl who got cast to play one of her biggest inspirations #positive

? Zendaya (@Zendaya) June 17, 2014
Tentatively titled, Aaliyah: Princess of R&B, the upcoming biopic will be based off of Christopher Farley's best-selling biography Aaliyah: More Than a Woman. The made-for-TV-movie will follow Aaliyah's journey from her debut on Star Search to her rise to fame and, finally, her tragic passing.
Aaliyah: Princess of R&B will shoot this summer and is set to premiere on Lifetime in the fall.
What do you think of the casting? Sound off in the comments!