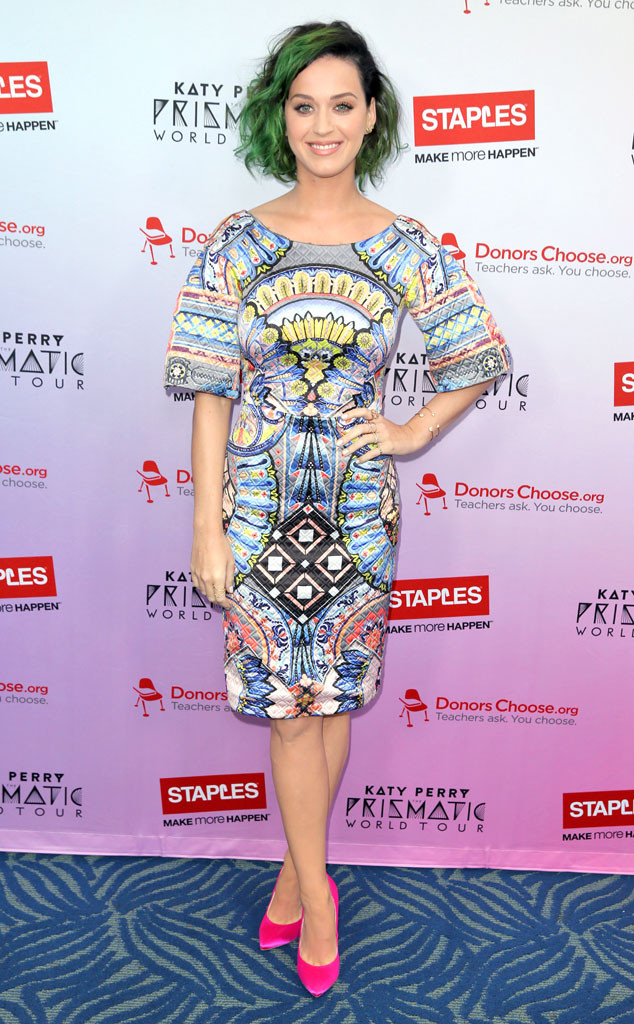 Matt Sayles/Invision for Staples/AP Images)
Katy Perry's already "got the eye of the tiger," but now she's also got her ears tuned to her very own vanity music label.
In a collaboration unlike any she's done thus far, the pop singer joined forces with her own record label, Capitol, to launch Metamorphosis Music.
And she took to social media to ecstatically make the announcement, while also revealing singer/songwriter Ferras Alqaisi as her first signed artist.
Singing the newly signed crooner's praises on Twitter—declaring him "incredibly talented & soulful"—Perry promoted his self-titled EP that she produced which includes their duet, "Legends Never Die."