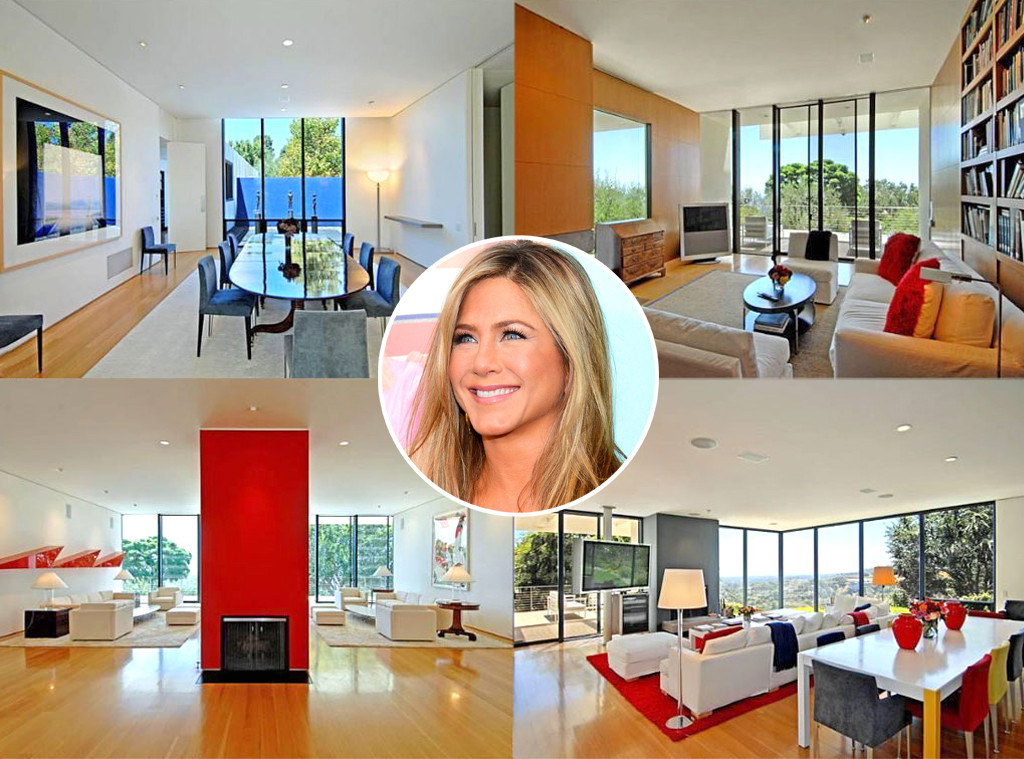 Courtesy: MLS; Larry Busacca/Getty Images
Oh, you have a walk-in closet? How cute. Jennifer Aniston's new boudoir is 2,000 square feet. And did we mention it used to be her garage? Yeah. Your move, Mariah Carey.
Apparently after two decades in Hollywood (and hundreds of red carpet events) the We're the Millers actress has racked up quite the wardrobe. One so massive she needs a department store-like area to display it all.  And sources tell E! News that place is going to be her old parking lot.
Courtesy: MLS; Frederick M. Brown/Getty Images
According to permits filed with the Los Angeles Building & Safety Department, the renovations will also include a powder room and cost is estimated to be $60,000.
Of course, this is just the latest step in the former Friends star's renovation of her now 12,695 square-foot Bel-Air home, which she shares with fiancée Justin Theroux. The project began in December 2012 and included the expansion of the master bedroom, including the addition of a deck with a trellis; adding a cantilever roof eave; removing a different trellis and install roof covers outside the living room, dining room and library, according to public records.
Aniston also wanted to install an elaborate water feature with a recessed black lava veneer around newly constructed concrete stairs that flows into a pond that's less than 18 inches deep.
Most of the work has been completed and sources tell us that Jen and Justin moved into their new home a few weeks ago.