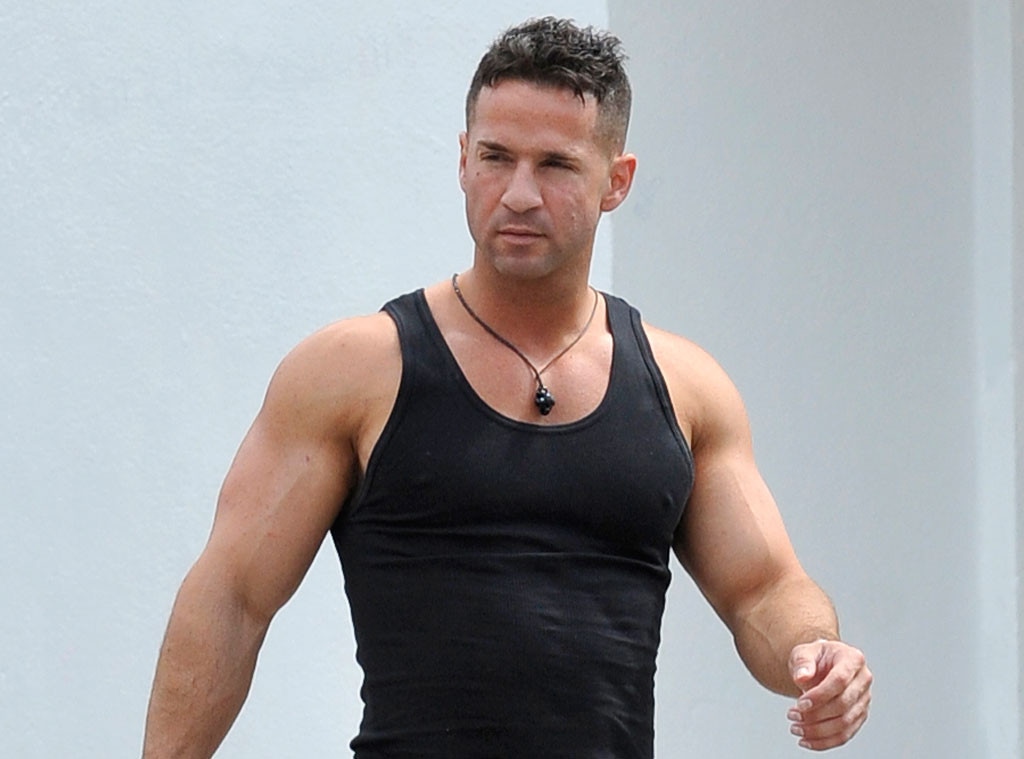 Michael N. Todaro/Getty Images
Mike "The Situation" Sorrentino has had a rough afternoon....
E! News can confirm that the Jersey Shore star was arrested in his new tanning salon, Boca Tanning Club, in New Jersey.
According to the Middletown Police public information officer, authorities responded to a 911 call claiming that a fight had broken out in the salon around 2 p.m. local time.
The 31-year-old, who suffered minor injuries, was arrested for simple assault and posted $500 bail. A court date has not yet been set for The Situation.
A source tells us that the altercation was between The Situation and his brother Frank Sorrentino. (TMZ was the first to report the incident.)
Things had been tense between the two siblings, with their fight originating on Twitter and later escalating when the MTV actor went to the salon to tell Frank he was fired.
Family and friends are said to be surprised at how bad things have become between them in such a short time because "they were just together a few days ago and getting along like best friends."
Let's hope things smooth over between the two soon, they're set to appear in a new reality show for TV Guide Network dubbed The Sorrentinos.
The show, which debuts on July 15, ironically follows the family as they open up their new tanning salon franchise.
Oh the drama…