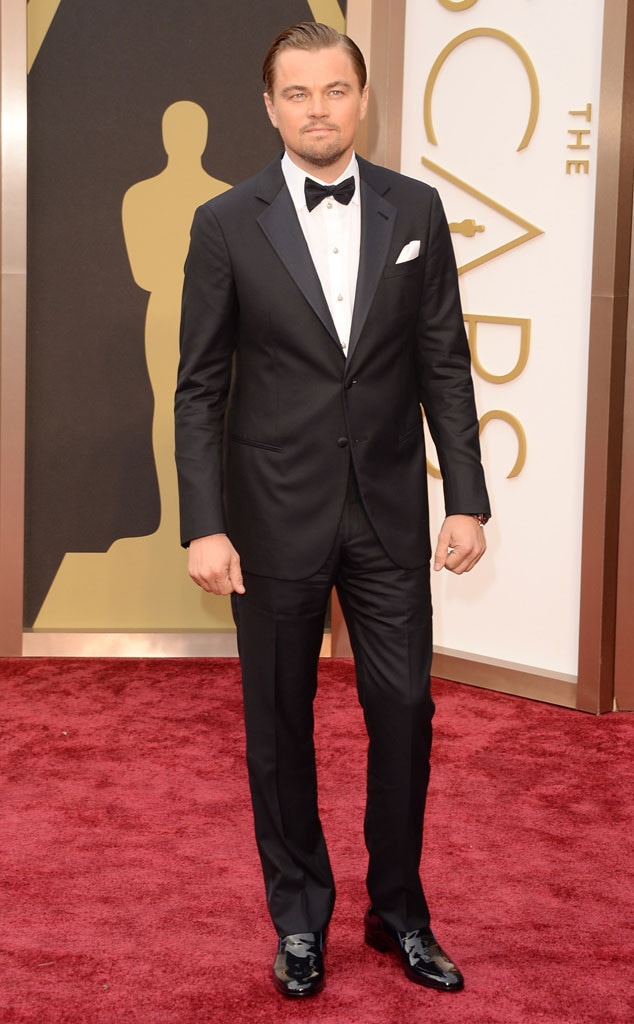 Jason Merritt/Getty Images
We didn't really need another reason to love Leonardo DiCaprio, but he just gave us one!
The philanthropic Wolf of Wall Street star just pledged $7 million to marine conservation efforts to help protect the world's oceans.
Speaking at a State Department conference in Washington, D.C., Tuesday morning, the Oscar nominee urged global leaders to also take action.
"This isn't simply an exercise in wildlife conservation," the 39-year-old said. "If we don't do something to save the ocean now, it won't be just the sharks and the dolphins that suffer. It will be our children and our grandchildren."
"I'm standing up here as a concerned citizen of this planet who believes that this is the most important issue of our time," he continued.
"My foundation recently announced a $3 million grant to the organization Oceana to support their efforts to protect sharks, marine mammals and key ocean habitat in the Eastern Pacific. Today, I'm here to commit even more of my foundation's resources to this cause. I'm pledging an additional $7 million to meaningful ocean conservation projects over the next two years."
The Shutter Island actor's passion for the sea began at a young age. During his speech, he admitted that he wanted to be a marine biologist before becoming a movie star.
The Leonardo DiCaprio Foundation has been dedicated to creating a "harmonious relationship between humanity and the natural world" since 1998. The organization's recent humanitarian projects include the elephant crisis fund, protecting the Eastern Pacific, protecting tigers from extinction, saving the last rainforests, saving sharks, protecting Antarctica and, of course, protecting our oceans.
Way to go, Leo!