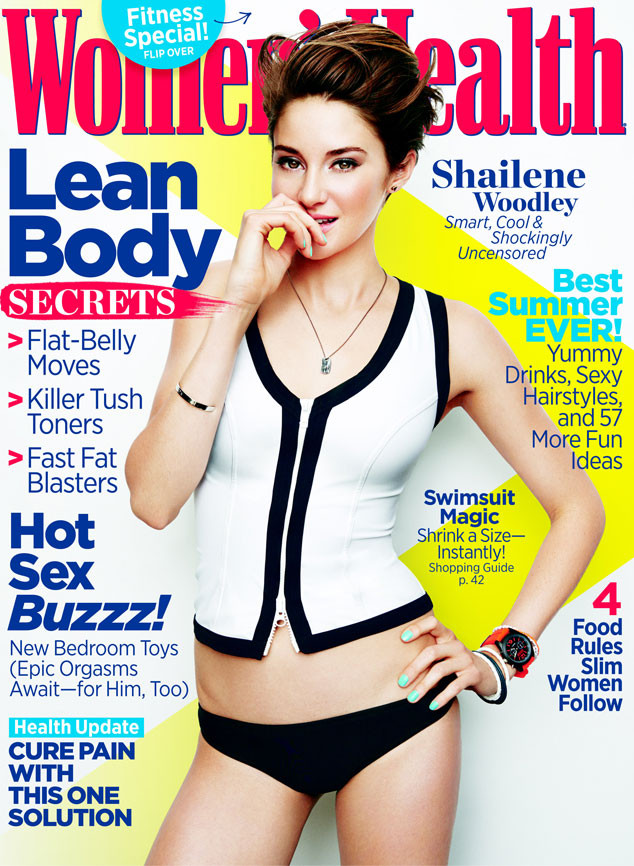 Women's Health
We already knew we liked Shailene Woodley, but here's reason number 7,832 to love her: She cooks up a mean pot roast.
The 22-year-old The Fault in Our Stars actress graces the latest cover of Women's Health magazine, and she opened up about her diet, including her favorite dish to cook up in the kitchen: "Any sort of pot roast. In a ceramic enamel pot. You just can't go wrong with the flavors. That's always my go-to," she said.
But judging by Shailene's magazine cover, where she wears an ab-baring fitted tankini and black bikini bottoms, you'd never know she has an affinity for pot roast.