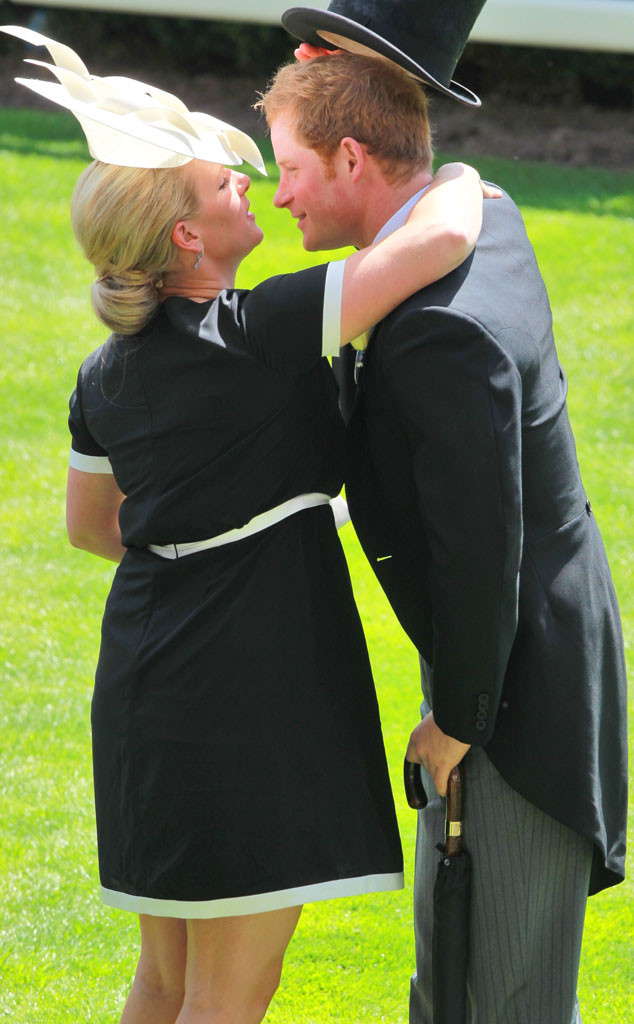 WENN.com
Royalty…it's not for the faint of heart or the uncoordinated.
During the first day of racing at Royal Ascot, it became increasingly clear that keeping up with British sartorial tradition is no easy feat.
Case in point? Prince Harry appeared to be having some trouble while greeting his cousin Zara Phillips.
The two clumsily maneuvered around their over-the-top hats and exchanged polite cheek kisses and a half-assed, one-armed side hug.
The redheaded royal had to lift his hat in order to get close to the new mother—because sometimes fashion has nothing to do with function, people!
But Harry wasn't the only royal bobbing and weaving his way through the crowd.