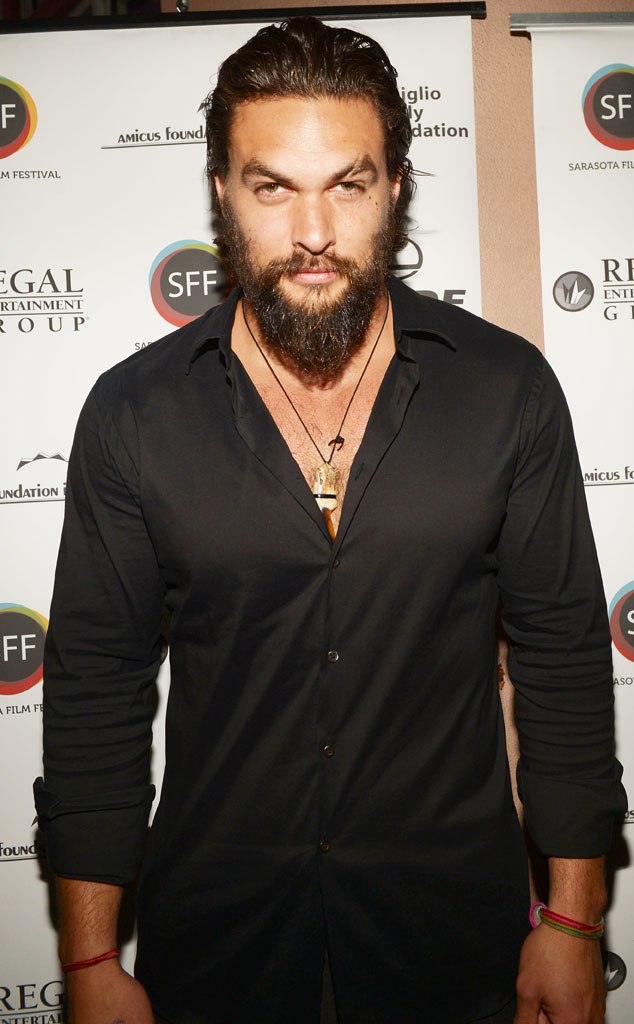 Gustavo Caballero/Getty Images for 2014 Sarasota Film Festival
UPDATE: While Warner Bros. still has yet to confirm (or deny) whether Jason Momoa will play Aquaman in Batman v. Superman: Dawn of Justice, The Hollywood Reporter has learned that the studio has hired two writers to tackle a feature length film based solely around the DC Entertainment character.
________
Warner Bros. and reps for Momoa declined to comment on the Game of Thrones star's rumored casting. Mamoa has been in talks to play the DC Comics character since December, The Hollywood Reporter says.
Momoa downplayed his alleged involvement in January, telling MTV News, "It's just a rumor. I swear!"
The character has previously been played by Alan Ritchson in The WB/The CW's Smallville, Justin Hartley in The CW's Aquaman ill-fated pilot and Adrian Grenier (as Vinnie Chase) in HBO's Entourage.
Aquaman first appeared in DC Comics in 1941 and is a founding member of the Justice League of America. Warner Bros. plans to film a Justice League movie after Batman v. Superman: Dawn of Justice.