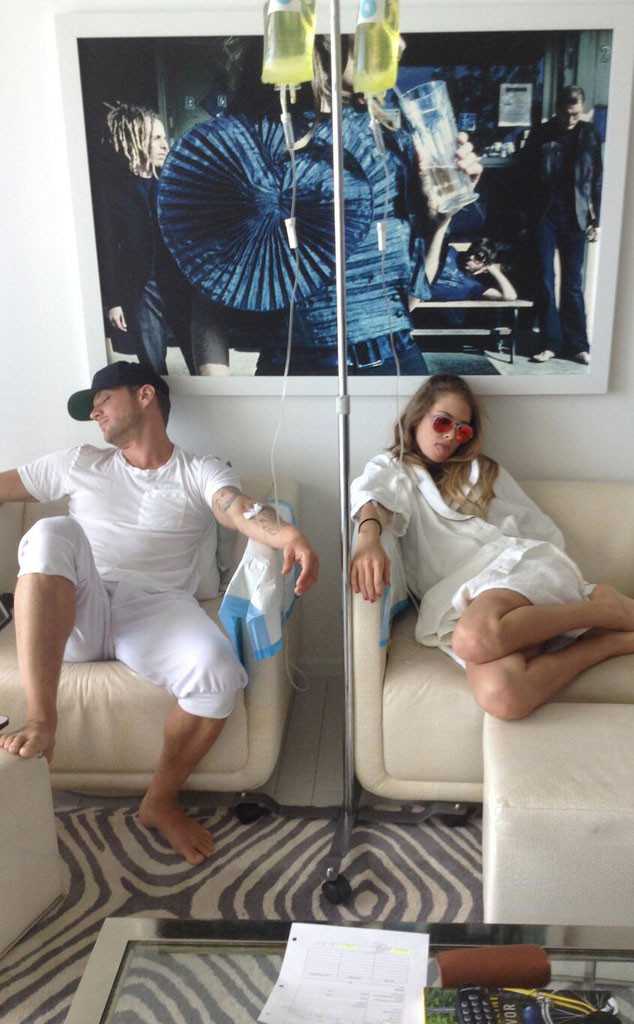 VItaSquad
Ryan Phillippe and Paulina Slagter needed a boost last weekend, and that's exactly what they got!
Thanks to local mobile nutrition service VitaSquad, the couple got hooked up to IV drips at Miami's W Hotel Saturday. The treatment offers seven varieties of "Medical Cocktails" that help fight fatigue, anxiety and hangovers. Professional nurses administer the drips and the effects can last up to four days.
The Boost IV series contains a customized blend of vitamins, minerals and amino acids, which are infused directly into the bloodstream. This allows for 100 percent absorption and immediate results.
Phillippe and Slagter's joint session lasted about 30 minutes. "They were really cute and came in for a treatment together," an eyewitness tells E! News. "She was making funny faces at him while he was trying to get some work done on his computer. They were very playful and having a good time."