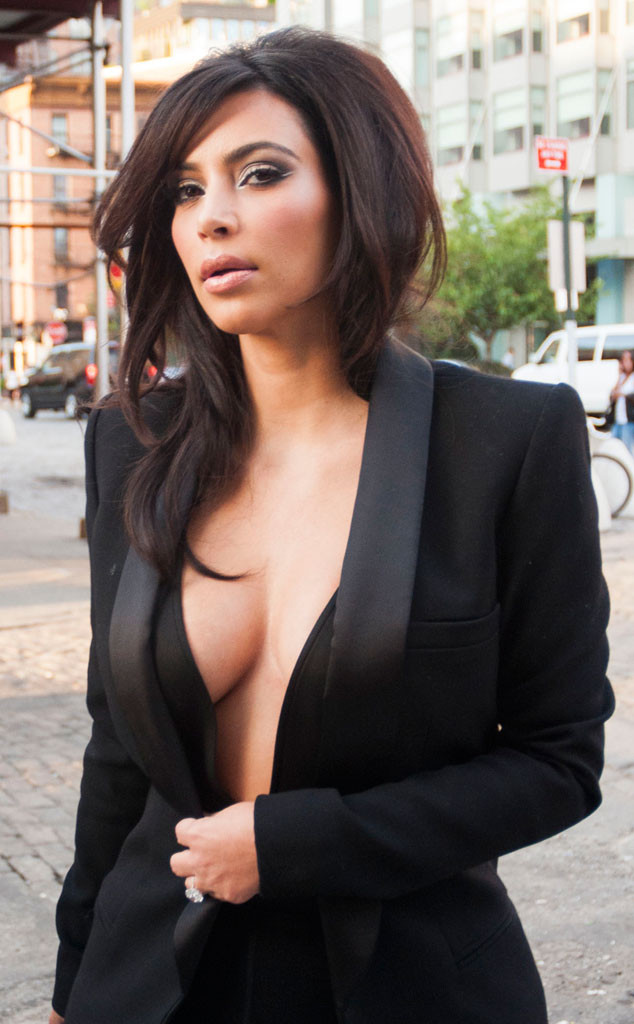 Eddie Mejia / Splash News
Normally, it's rude to stare. But in this case, it's completely understandable.
Kim Kardashian became another sight to see while in New York City today, when she stepped out wearing a top that was practically invisible. The E! star flashed some major (like major!) cleavage—and came thisclose to a wardrobe malfunction—while in the Big Apple when she strut a black top with a plunging neckline, revealing that Kim decided to skip a bra for the day.
In an attempt to cover up a little more, she also threw on a black blazer on top of her racy outfit, but it ultimately looked like she was pulling a Gwyneth Paltrow.