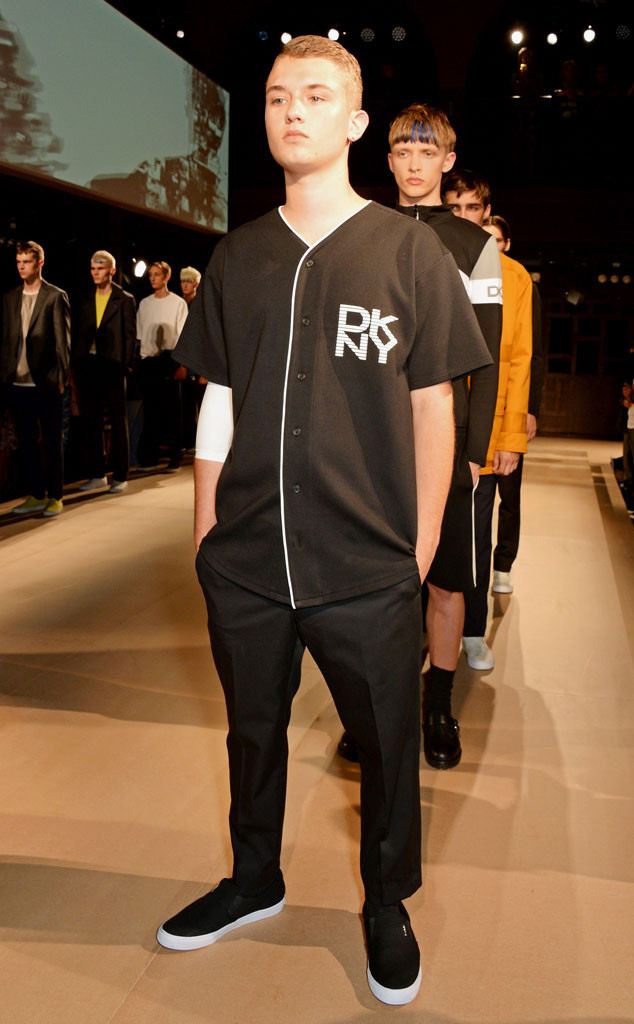 David M. Benett/Getty Images for DKNY
Looks like Jude Law's son is beefing up his modeling resume.
On Sunday, DKNY MEN & Esquire celebrated the official opening night of London Collections with a runway show, and there was one young model who has a particularly famous dad: Jude Law.
Yes, Jude Law's 17-year-old son Rafferty Law is a working model, and clearly he got his father's genes. Rafferty has secured a host of modeling gigs, and he's continuing to make a name for himself. But he's not the only model with a super famous family tree.
There's Kendall Jenner, of course, who walked in New York, London and Pairs Fashion Week this year, as well as attended her first Met gala this May.