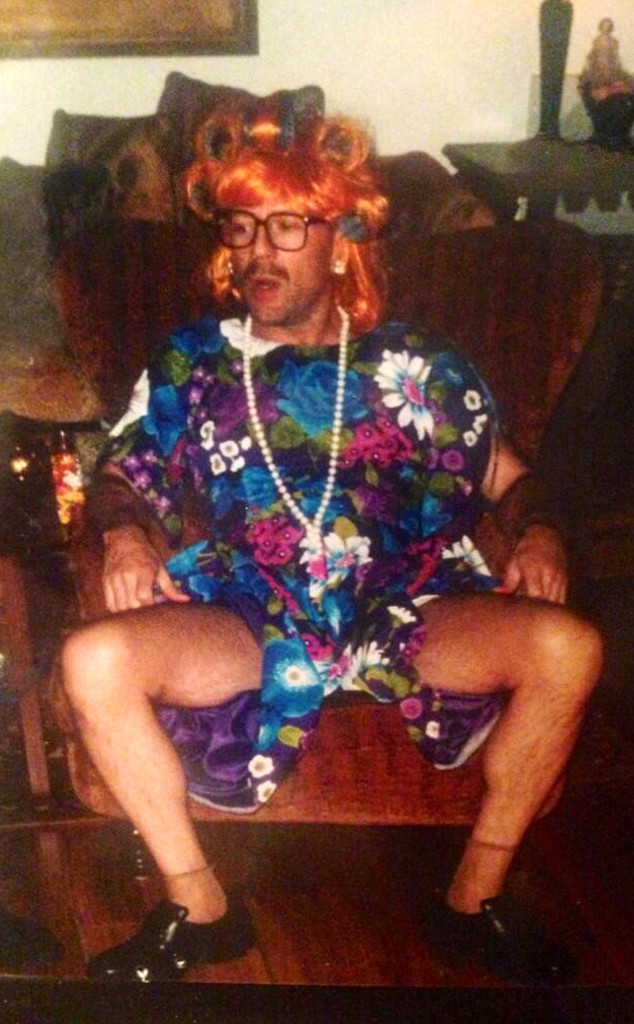 Twitter
Scout Willis wins Father's Day!
On Sunday, the 22-year-old tweeted a hilarious flashback photo of her dad Bruce Willis dressed like you've never seen him before...in drag!
In the funny vintage photo, the now 59-year-old actor sits back in a chair dressed in a long floral print dress that's pulled up to reveal his legs and shoes. Willis looks hysterical while also wearing a crazy red wig that's done up in curlers. Willis' matronly look is completed with a long necklace of pearls.
"Creator of 5 daughters," Scout captioned the pic.