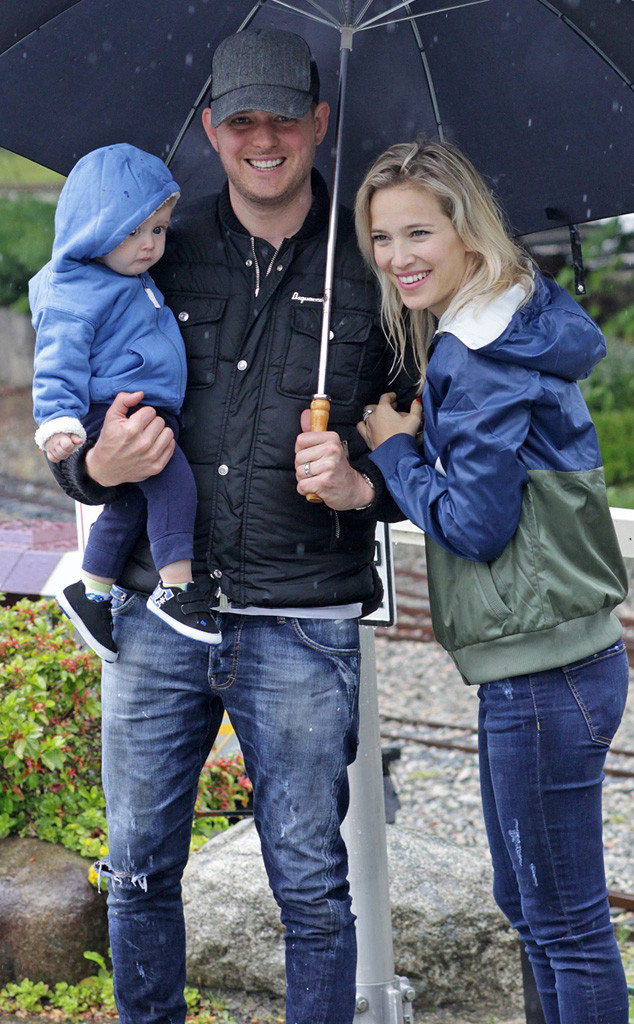 CYVR/AKM-GSI - Photos allowed by parents
Father's Day held an extra special meaning this year for Michael Bublé, who celebrated the holiday for the first time as a new dad.
Bublé spent the day with his 10-month old son Noah and his wife Luisana Lopilato at Confederation Park in Burnaby, BC, where the trio enjoyed a ride on a miniature passenger carrying train.
Despite the rain, the happy family was all smiles as they took cover under an umbrella and posed for pics with their wee one, who looked adorable (and a bit timid!) in a bright blue hoodie jacket.
Mom and dad were also dressed casually for the occasion with Lopilato sporting a rain jacket and jeans, although she still managed to look gorgeous, of course, while her hubby was sporting a casual black jacket, a baseball cap and denim pants.